L.A. Moves to Terminate AllenCo Oil Lease at Site Near USC
Wednesday, March 13, 2019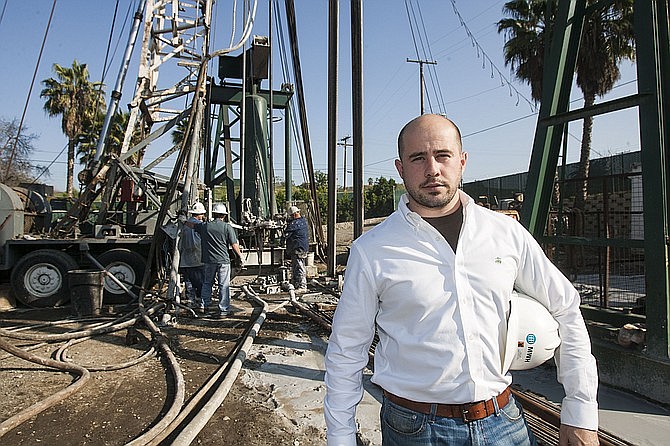 Los Angeles Mayor Eric Garcetti and a city councilman on March 13 announced the city was terminating a lease agreement with Signal Hill oil company Allen Co. Inc. that allowed the company to drill for oil at a site in the University Park neighborhood.
The lease covers a portion of the St. James oil field site which the city owns; terminating the lease effectively ends drilling on that portion of the oil field. AllenCo would still technically have the right to drill on the rest of the site.
The St. James Exploratory Oil and Gas Lease, operated by AllenCo, was approved by city officials in 1963, allowing the company to access oil under city-owned land.
Federal, state and local agencies launched investigations in the early years of this decade after complaints of odors and noise by neighbors. The agencies found that AllenCo had violated numerous environmental orders. In 2013, at the request of then-U.S. Sen. Barbara Boxer, the company voluntarily ceased oil production.
AllenCo has spent the last five-plus years trying to settle litigation arising out of its drilling at the site and seeking regulatory permission to resume drilling.
But, according to the announcement on March 13 from Garcetti and City Councilman Gil Cedillo, under terms of the lease, any lapse in production allows the city to revoke the company's operating authority under city property. The announcement stated that on March 13, the city's Petroleum Administrator, Uduak-Joe Ntuk, notified AllenCo of the expiration of the lease agreement.
Michelle Kirpatrick, an employee in the accounting department at AllenCo, emailed a statement saying the company has "no comment to be given at this time" in response to the city's move to terminate the lease.
For more on AllenCo and its oil field operation near USC, please see related stories:

AllenCo Energy to Pay $1.25M Fine, Nears Approval to Restart Oil Field Operations
Education, energy, engineering/construction and infrastructure reporter Howard Fine can be reached at hfine@labusinessjournal.com. Follow him on Twitter @howardafine.
For reprint and licensing requests for this article, CLICK HERE.