STYLE | Living the Dream
Larry Miller I Sit 'n Sleep Inc.
Friday, March 8, 2019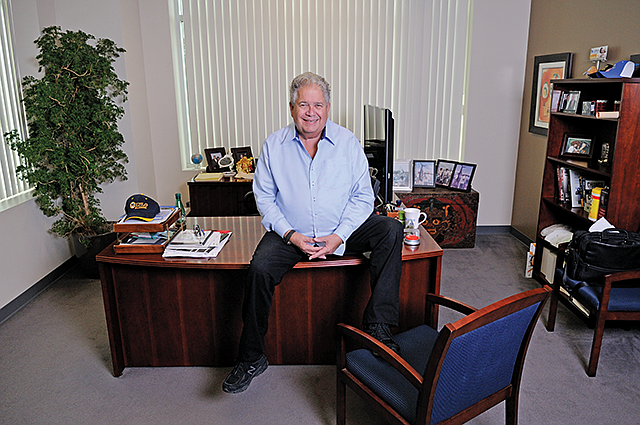 By DIANE HAITHMAN
It's hard to get Sit 'n Sleep Inc. founder and Chief Executive Larry Miller to sit still for a portrait photo: He always wants somebody else to join him.
During a recent Business Journal visit to the company's headquarters in Gardena, Miller proposed having all the photos taken with his longtime business partner, company President Nelson Bercier.
Another suggestion: how about pictures of his pictures? Miller surrounds himself with photos of family, including his wife of just under eight years, Nuch Miller, and a picture of his children Danielle and Andrew.
The company, he explains, is all about family. Son Daniel is Sit 'n Sleep's marketing manager, and Bercier's sons are company staffers as well. Miller proudly announces his mother is approaching her 100th birthday.
Of course, when it comes to making a complete goofball of himself in the name of business, Miller is more than willing to go it alone. Local TV watchers and radio listeners know Miller as that guy whose voice climbs an octave when he hollers, "We'll beat anyone's advertised price, or your mattress is FREEEEE!" And on account of those unbeatable prices, in Miller's ads he's also on the receiving end of this famous line: "You're killing me, Larry!"
However, when it comes to Sit 'n Sleep's company profile, it's much less about him and more about the team. Miller, 69, still can't believe the company he founded with his father from the vestiges of a failing furniture business has grown from their single Culver City store in 1980 to a chain of 39 California stores and a projected revenue of $130 million in 2019.
"If someone had told me that would happen, I would have taken them to a psychiatrist," Miller said.
Miller, who lives in Palos Verdes, said the company's No. 1 store remains the Culver City location, with a Tarzana store ranking No. 2.
The latest trend in mattresses − beds delivered in boxes or bags − can't compete with Sit 'n Sleep's in-store technology, he said, which can match an individual body with the right mattress.
The company has given away thousands of mattresses for charity, but for the record, Sit 'n Sleep has never given away a free mattress. "The consumer needs to know that we're serious about that, that we'll beat the price," Miller said.
Besides photos, Miller's office contains memorabilia − a few works by his brother-in-law, artist John de Heras, and awards for the company's dedication to giving back to the community. Otherwise, it's pretty plain.
As is Miller's standard attire: shirts he buys in Nuch's homeland, Thailand; jeans; and New Balance athletic shoes. "Clothes don't really tell the story of the man," he observed.
Of his successful company, he said, "I'm not trying to build a monument to my life," adding, "I don't put my money into the office, I put it into the people in the office." Miller said the company provides good benefits to its employees.
"Without them, I'm nothing. I'm a guy on TV screaming: 'Or your mattress is free!'"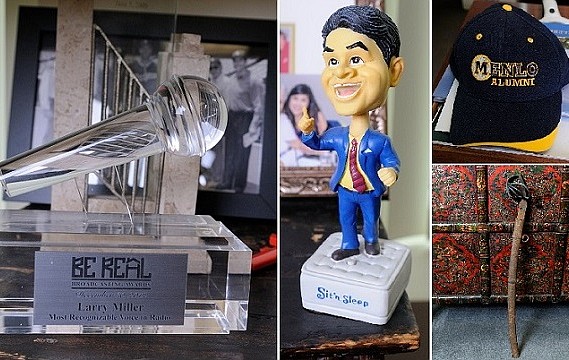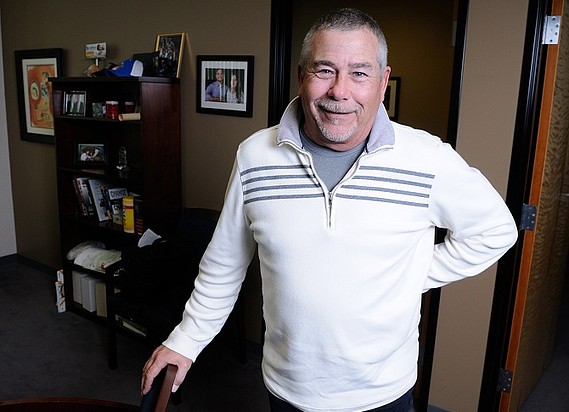 For reprint and licensing requests for this article, CLICK HERE.
Stories You May Also Be Interested In