CRE Awards 2019: More than 45 Years of Dedication, Innovation + Professionalism
Custom Content by the Los Angeles Business Journal
Monday, March 4, 2019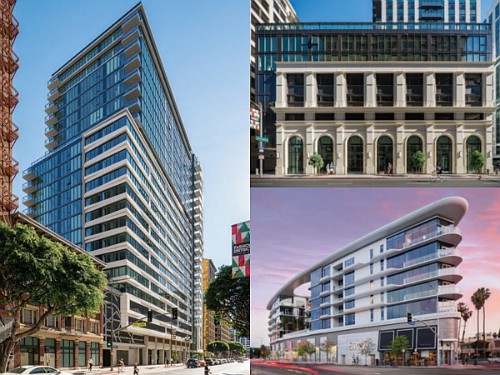 Since its inception over 45 years ago, MVE + Partners has been an award-winning firm, leading the architecture and planning industries in design trends of multi-family and mixed-use developments. Its impressive record includes a roster of over 1,000 completed projects across the globe and with expanding studios in Los Angeles, San Jose and Irvine, MVE shows no signs of losing steam.
MVE's success is largely explained by its reliance on its vast experience and extensive history coupled with its ability to evolve and adapt to new design trends, technological advances, and the changing desires of people and the communities in which they live. MVE infuses every building and community plan with a unique blend of art and technology to pinpoint the essence of what makes a place both great and sustainable. MVE's investments in new talent and strategy have proven critical to delivering on the sophisticated needs of valued clients such as the Holland Partner Group.
MVE's partnership with Holland has been an integral part of its success, with the two collaborating on nine projects so far, helping to shape the Los Angeles cityscape and bolster the Los Angeles living experience. The team recently completed The Grace and The Griffin on Spring, two mixed-use, high-rise towers at the intersection of the Historic Core and Fashion Districts in downtown Los Angeles. The luxury towers have reinforced a sense of renewed enthusiasm within the local community, as premier retail stores and restaurants emerge in the area, helping bridge together newly-revitalized neighboring communities.
"MVE + Partners' vision for the Spring Street towers was driven by the rich history and vibrancy of Spring Street's Fashion District and Historic Core neighborhoods," said Matt McLarand, MVE's president and director of design. "As a firm, we're always eager to innovate and push our design creativity to the next level, while honoring the history of the community." For example, metal and cast stone was used to capture the architectural style of Los Angeles circa 1920. The application of a weaved-fabric pattern on The Grace gives a modern appearance, respecting the style and history of the Fashion District.

Coinciding with its consideration of architectural aesthetics, MVE's expertise also lies in its attention to economic efficiency. McLarand added, "Our ability to orchestrate a tower more efficiently led to a higher ROI, providing substantially more rental space than originally in the client's base pro forma."
In addition to the Towers, MVE also has developed more than 150 projects across Los Angeles County including Avalon West Hollywood, MTA Headquarters, The Santa Monica Water Garden and 8500 Burton Way, to name a few. With many more Los Angeles-based projects in the pipeline, the firm is committed to shaping and enhancing the cityscape and bolstering Angelenos' quality of life with aesthetically pleasing and evocative designs.
With MVE's studio in the heart of downtown, its connection to the community and continued effort to deliver best-in-class design, has made for great partnerships with esteemed developers such as JH Snyder Company, Jade Enterprises, Jamison Development, City Century, United El Segundo, Inc. and New Pacific Realty. MVE continually pushes architecture to new heights and brings forth breakthrough solutions to new challenges posed by high-density design around the country and worldwide. "We appreciate the opportunities our clients present to us and the confidence they have in MVE to explore and create solutions for their desired project goals," said McLarand.
MVE has enjoyed relationships with a vast array of clients, the majority of which come back time and again seeking MVE's personal, client-focused approach. With experienced leaders, skilled employees, and a bottomless trove of ideas, MVE has proven in its almost five-decade-long life, that while the construction industry may ebb and flow, MVE remains a constant.
For reprint and licensing requests for this article, CLICK HERE.