CRE Awards 2019: Best Office Lease
Custom Content by the Los Angeles Business Journal
Monday, March 4, 2019

Vital Statistics
Property Address: 3400 Riverside Drive, Burbank CA 90027
Square Footage: 456,000
CBRE's Todd Doney and Matt Hargrove represented the tenant, Warner Bros., and the landlord in the 456,000-square foot lease renewal at Studio Plaza, a Douglas Emmett-owned office building in the Burbank Media District. The building, which is located at 3400 Riverside Drive, is adjacent to the Warner Bros. Studio lot, as well as the Disney and NBC/Universal Studios. The entertainment company has been leasing the building since 2004. A preeminent broker in Southern California and beyond, Doney, vice chairman, has completed commercial real estate transactions encompassing over 86 million square feet of office space. He has represented such major institutional tenants as Nestle, KPMG, GE/NBC, AT&T, Southern California Edison, AECOM, Cedars-Sinai Medical Center, Cigna and Northern Trust. Hargrove, vice chairman, leads one of CBRE's largest Brokerage and Transaction Management platforms, which provides services to multiple Fortune 500 Companies that occupy an excess of 150 million square feet of commercial real estate with facilities around the globe.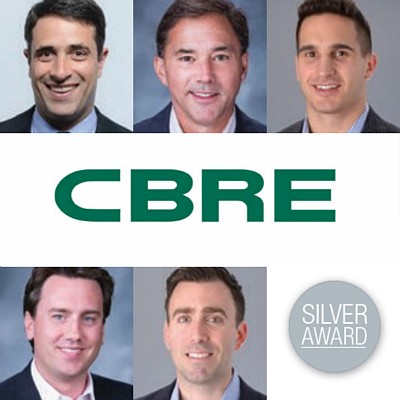 Vital Statistics
Property Address: 963 E. 4th St., Los Angeles CA 90013
Square Footage: 130,000
In one of Los Angeles' biggest headquarters moves in 2018, Honey has leased a newly refurbished building in the Arts District that was built by Coca-Cola more than a century ago. CBRE's John Zanetos, Phil Ruhl, Rob Waller and Patrick Amos represented the landlord, Hudson Pacific Properties, in the 10-year lease deal. Honey was represented by RFK's Marc Finkel. Honey plans to move from their 23,305-square foot office space on W. Eight Street into the 130,000-square foot space in mid-2019.
For reprint and licensing requests for this article, CLICK HERE.