Who's Building L.A. (June 17): The Works - El Segundo
Custom Content by the Los Angeles Business Journal
Monday, June 24, 2019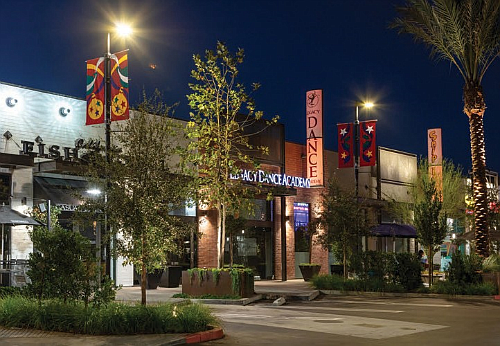 PROJECT HIGHLIGHTS ■ Great South Bay location in El Segundo ■ Easily accessible ■ Elegant, energy-efficient lighting ■ Communal gathering spaces with comfy seating and fire pits
Developed by PES Partners, LLC, utilizing the talents of contractor W. L. Butler and architects from FRCH Design Worldwide, this gathering space is well-positioned in the coast-side community of El Segundo.

The Works is an easily accessible shopping center offering a variety of retail services to a culturally and economically diverse population living and working in the South Bay region.
The Works project included the installation of elegant and energy efficient lighting; sustainable vegetation and lush shade trees; designer water features and trellises; and inviting communal gathering spaces with comfortable seating and fire pits. Added construction elements included new storefront and facade upgrades and related site improvements.
For reprint and licensing requests for this article, CLICK HERE.