Revenue Grows at LiveXLive
MEDIA: Concert-streaming company notes rising costs
Friday, June 21, 2019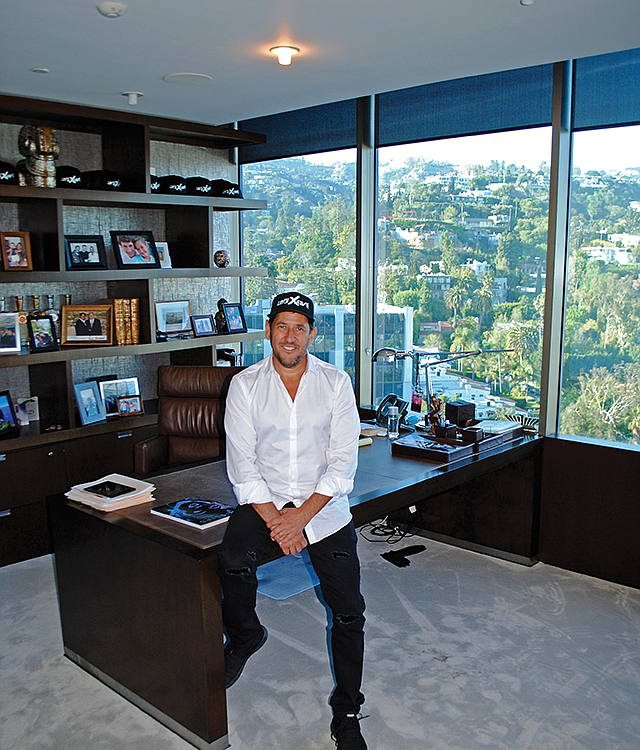 LiveXLive Media Inc.'s concert-streaming business is booming, but the West Hollywood company — which went public in 2010 — has faced some growing pains this year as it struggled to meet regulatory deadlines
LiveXLive said this month that its revenue grew to $33.3 million in the fiscal year ended March 31, a 350% jump from the year prior.
That revenue growth came as something of a vindication after the company — led by music industry veteran and Chief Executive Robert Ellin — moved away from ticketing and venue management in recent years, concentrating instead in live-streaming concerts on its website.
"Our growth has been staggering," LiveXLive Chief Financial Officer Mike Zemetra said in an email.
But that growth was tempered by a huge jump in operational costs, which pushed the company into the red. LiveXLive posted $67.5 million in operating expenses over the past fiscal year, leading to a net loss of $37.4 million. For the prior fiscal year, operating costs were $22.1 million, and the company reported a net loss of $14.9 million.
The company has cited licensing rights and a spate of new hiring as reasons for its rising costs.
And LiveXLive was late in filing its required 2018 10-K annual report with the Securities and Exchange Commission. As of press time, the company had yet to file the report.
In a separate SEC filing explaining its failure to file a 2018 10-K, LiveXLive said it lacked the personnel to meet the federal agency's June 15 deadline. LiveXLive told federal regulators it planned to file its annual report by July 1, which would come within the SEC's 15-day grace period — allowing the company avoid a federal law enforcement crackdown, which could lead to a delisting by public stock exchanges.
Zemetra said in an email exchange with the Business Journal that the company's late filing was due to "the process of getting our audit firm through their first audit." LiveXLive hired Chicago-headquartered BDO USA to perform the requisite annual review of the company books.
LiveXLive is a pioneer in the live concert-streaming business, and analysts remain uncertain how lucrative the business model will become.
Gigi Johnson, a music business professor at UCLA, has suggested that livestreaming outfits like LiveXLive may tread water until virtual reality technology matures to capture the concert-going experience. LiveXLive is not currently offering a VR streaming experience but is exploring partnerships with VR companies.
As part of its business model, LiveXLive sells ads that broadcast during the concert streams. It also offers a $9.99 subscription to consumers who want to watch without ads.
LiveXLive has partnerships with concert promoters including Anschutz Entertainment Group Inc. and iHeartMedia Inc. for broadcasting rights to select concerts and festivals put on by those companies.
For reprint and licensing requests for this article, CLICK HERE.