Goodman Group to Buy Boeing Site
REAL ESTATE: Long Beach facility has been shuttered since 2015
Friday, June 21, 2019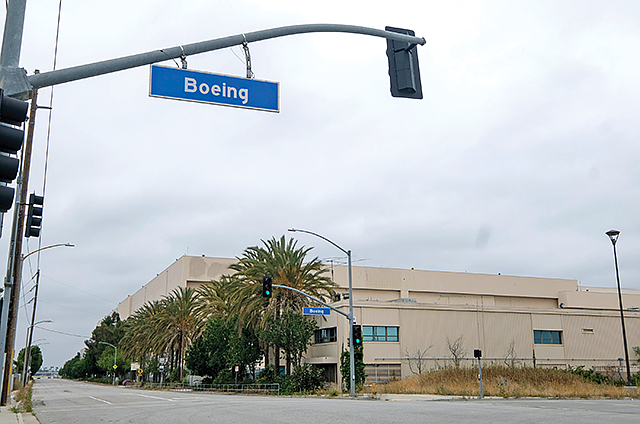 Goodman Group is in escrow on Boeing Co.'s former manufacturing facility in Long Beach, according to sources familiar with the matter.
Boeing declined to confirm that Goodman was purchasing the property, but a spokeswoman for the aerospace giant said in an email that the company had found a buyer.
"We have selected the most suitable buyer for the former C-17 manufacturing property," the spokeswoman wrote. "Throughout the process, Boeing has partnered with the City of Long Beach to identify a buyer who is best aligned with the vision of this unique site."
Goodman Group declined to comment.
The site includes a 1.1 million-square-foot building and was formerly used as a manufacturing plant for Boeing's C-17 Globemaster cargo plane. Boeing shuttered operations at the facility in 2015.
The aerospace company will continue to have a presence in Long Beach at its engineering design center for commercial airplanes and its C-17 fleet sustainment and modernization operation.
John Keisler, Long Beach's economic development director, also declined to comment on whether the site had been purchased but said he hoped whoever did purchase it would create something similar to the city's Douglas Park development.
Douglas Park is a 283-acre former aviation field. It now holds 4.1 million square feet of industrial, office, retail and hospitality buildings. The project began in 2011.
Boeing has "been putting the time and energy into selling this property quickly, so the next buyer can come in and position it for good jobs," Keisler said.
He added that he thought the center could be home to more than 6,000 jobs — the number the plant had when it closed.
In February, United Parcel Service Inc. said it had made an offer for the site, adding it planned to invest $300 million to create a regional service hub that could bring 2,500 jobs to the area. UPS would not say how much it bid on the site.
Historically, the area was zoned for aerospace manufacturing, Keisler said. Pacific Gateway, a workforce development agency, applied for a federal grant to go through a planning process for the site.
Keisler said he hopes the group's recommendations can be brought to the planning committee for review later this year. "We've been working with Boeing and communicating with the prospective buyer of the property," he said.
Development in Long Beach has been booming. Strong demand for all types of property, from residential to commercial, as well as the city's speedier approvals process has driven developers to the area.
In the downtown area alone, there's $5 billion invested in buildings that are under construction and a total of 73 projects citywide that are underway or about to break ground.
The revitalization of the old Boeing facility would add another major development to the list of big projects in the works, which includes a $520 million civic center with a new city hall, and offices as well as retail and residential components.
The city does not have rent control but instead is focused on tenant relocation assistance, which has drawn some multifamily developers to the area.
In May, the city approved a tenant relocation assistance ordinance. Under the ordinance, tenants who move out when their rent is raised more than 10% will get up to $4,500. The fees will be paid by landlords.
For reprint and licensing requests for this article, CLICK HERE.