Stacey Ferreira
20 in their 20s
Monday, June 17, 2019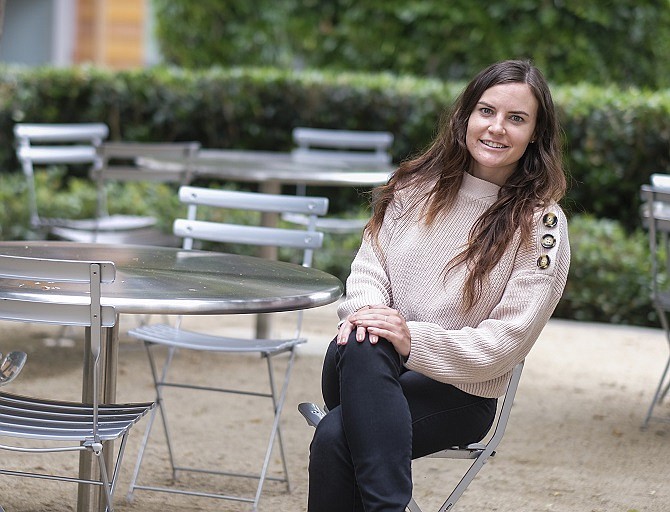 Stacey Ferreira, 27
Title: Chief executive, Forge Technologies Inc.
Company: Playa Vista-based Forge Technologies connects employers with workers looking to pick up part-time shifts in industries such as hospitality and retail.
Employees: 12
Financials: Raised at least $4M in venture capital.
What led you to start this business?
I started one in 2011, a single sign-on space called MySocialCloud, and we sold for an undisclosed amount to Reputation.com. Then, I got a book deal with St. Martin's Press. The book was all about the millennial generation and how that generation thinks about work. I got really interested in what does the future of work look like. That got me thinking — if the Uber driver can have flexibility, then why can't people working in restaurants, hotels and other industries?
How did you fund it, and how are you funding it going forward?
I raised $4 million in venture capital and then funded it personally. I didn't take a salary and then went in with four others. We raised funds for about six months. Then I shopped it around, and then we raised some capital to build a prototype.
Are there advantages/disadvantages to starting a business in your 20s, and if so, what are they?

You stand out because you are so young. You also get a fresh look at things. Having a fresh lens, especially if you are trying to do something creative or innovative, helps a lot. We don't have 20 to 25 years of a network built up. One of the big challenges is not having those long-term relationships, especially when it comes to hiring.
Do you feel that your business is particularly tailored to the Los Angeles market, or do you feel you could have launched it in another location?
It works anywhere, but in L.A., there are a lot of folks who are working multiple gigs. There are a lot of people who are pursuing a side passion.
Do you encounter skepticism from investors because of your age, and if so, how do you handle it?
I don't think they outright say they won't invest in you because of your age. Everyone has been in a pitch meeting when they say, 'I like your idea, but come back later when...' Every company has encountered those things. I don't know if you can tie that directly to age or being a woman in the industry.
Does social responsibility play a role in your business?
Prev Next
For reprint and licensing requests for this article, CLICK HERE.
Stories You May Also Be Interested In