Austin Long
20 in their 20s
Monday, June 17, 2019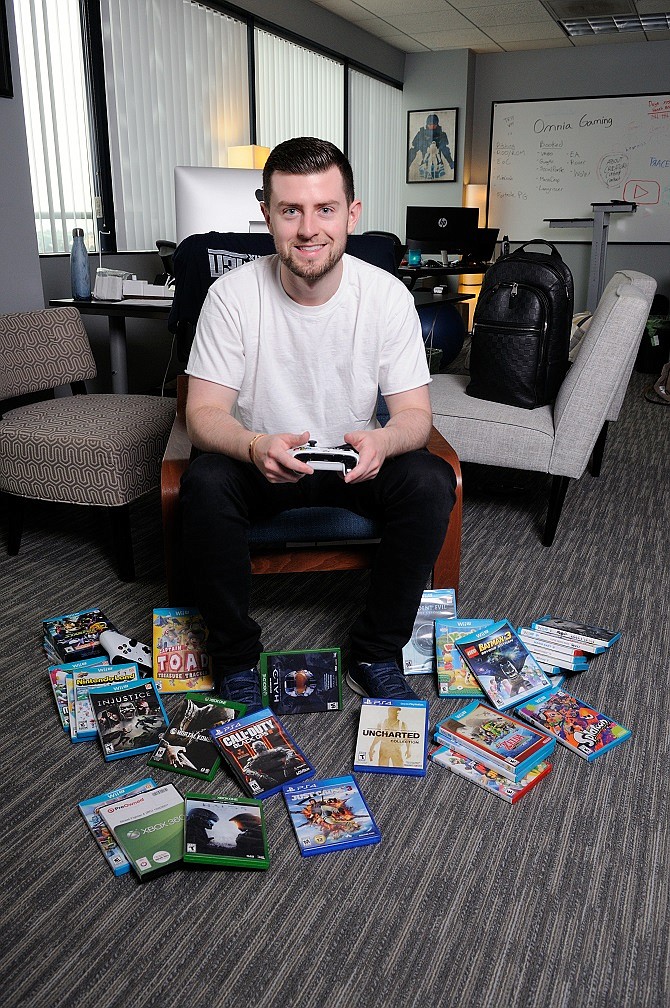 Austin Long, 22
Title: VP, partnerships and strategy, Omnia Media Inc.
Company: Mid City-based Omnia Media is a platform that helps YouTube creators publish and monetize content and interact with fans.
Employees: 35
Financials: $60 million in revenue last year, acquired by Blue Ant Media Inc. in 2016.
What led you to start this business?
We started Omnia Media in 2013 to fill a gap in the market — creators making content around video games were building engaging audiences but had no meaningful way to build a business around it.
How did you fund it, and how are you funding it going forward?
Initially, Omnia Media was bootstrapped with a small team until 2014 when we raised a round from Blue Ant Media, which later acquired the business in 2016.
Are there advantages/disadvantages to starting a business in your 20s, and if so, what are they?
Starting a business in your 20s affords greater opportunity to take risks. Younger entrepreneurs also offer a fresher perspective on the industry their business is rooted in.
Where do you go for advice regarding your business?
The space is still relatively new and evolving daily, so most of our advice came from tossing ideas around between friends, team members and the internet. YouTube has a plethora of content for people starting companies and is a great resource for learning.
How much time/money do you spend on social media for your business?
The majority of Omnia's business is circled around building audiences, which makes social media especially key. Our teams spend large parts of the day on platforms like YouTube, Instagram and Reddit to interact with our creators and keep up to date on what is happening in our space.
Does social responsibility play a role in your business?
Definitely! We are particularly mindful of safety and setting positive examples in cases where our content caters to a young audience.
Do you feel that your business is particularly tailored to the Los Angeles market, or do you feel you could have launched it in another location?
Los Angeles is the centerpiece of entertainment and media, and is helpful on a proximity basis for the Omnia business. Had we started elsewhere, I am unsure what position we would be in today.
Do you encounter skepticism from investors because of your age, and if so, how do you handle it?
Thankfully I have not encountered too much skepticism. The world is changing and is valuing work, productivity and performance more than age (or a college degree).
What do you do for fun?
The work we do at Omnia is fun, and most of my day has work blended naturally into it. I do play video games outside the office, mostly "Halo 3" and "Rainbow Six." I also make sure to get some face time with friends and team members in L.A.
For reprint and licensing requests for this article, CLICK HERE.