Advait Shinde
20 in their 20s
Monday, June 17, 2019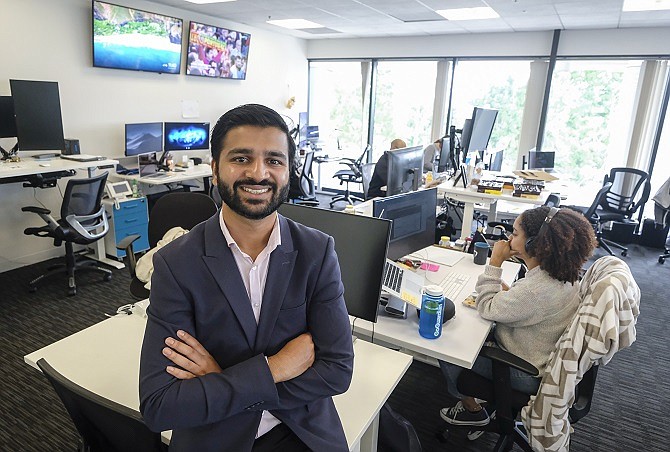 Advait Shinde, 28
Title: Chief executive and co-founder, GoGuardian
Company: El Segundo-based Liminex Inc., which does business as GoGuardian, provides educational software to K-12 schools.
Employees: 154
Financials: GoGuardian raised $100,000 in a seed round and an undisclosed amount in a subsequent Series A. In 2018, the company grew revenue by 40%.
What led you to start this business?
I realized that as the internet became more central to K-12 education, it had great potential to transform the education experience and make it a lot more engaging and personal. My goal was to give students the ability to tap into the power of the internet without its distractions or safety concerns.
How did you fund it, and how are you funding it going forward?
We raised a $100,000 seed round at the very beginning which fueled our initial growth and a couple of years later, we raised a series A. Last year, we announced that Sumeru Equity Partners made a strategic investment to accelerate our growth and product innovation.
Are there advantages/disadvantages to starting a business in your 20s, and if so, what are they?
There are certainly advantages. When we started, I had no life commitments — I didn't have a family or a house and sold all my possessions to move in with my co-founder. I really went all in. I think it's much easier to drop everything when you don't have those other commitments to consider.
Do you have a mentor?
I've been working with an executive coach for the last four years. It has not only helped inform how I lead, but more importantly, it has provided me with a greater sense of self.
Where do you go for advice regarding your business?
I turn to our board and set of advisers who have been in these positions before. They have founded companies and served as CEOs in the education/technology field and beyond.
Does social responsibility play a role in your business?
As an education technology company, social impact and responsibility are in our DNA. Everyone who works at GoGuardian considers themselves as education guardians committed to helping inspire students.
Do you encounter skepticism from investors because of your age, and if so, how do you handle it?
Yes. The reason I have a beard is because of this. When we first started, I didn't have a beard, and I frequently got shut down by people who were skeptical of my experience. It wasn't the content of what I was saying but rather my appearance that they focused on. I decided to grow a beard to look more mature, and while it's not necessary now given our company success, the beard is a part of my identity.
What do you do for fun?
I really enjoy playing chess. Particularly because there's this change happening in chess that's been driven by an artificial intelligence engine which learned how to play chess from scratch without any human-ascribed notions of value.
How much time/money do you spend on social media for your business?
We have an incredible community of customers and advocates. They are active on various social channels, and we've been able to connect with them on a daily basis as a result.
For reprint and licensing requests for this article, CLICK HERE.