2019 Women's Council & Awards: Women Entrepreneurship - Find Funding to Start, Run and Grow Your Business
Custom Content by the Los Angeles Business Journal
Monday, June 10, 2019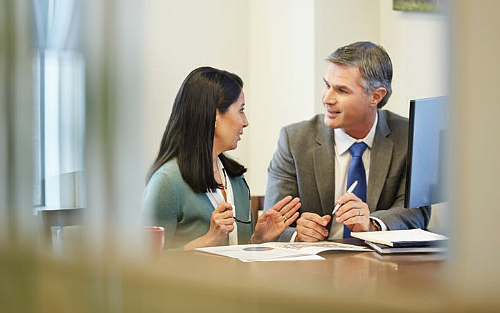 It's important to recognize the role of women-owned businesses in the nation's economy. From tech to fashion to healthcare and manufacturing, there are 9.9 million women-owned firms spanning almost every industry, and representing a third of all small businesses in America. According to the latest U.S. Census data, women-owned firms increased more than 26 percent from 2007-2012, and had receipts of $1.4 trillion in 2012. And that number is only expected to grow.
Despite their successes, women entrepreneurs can face the same challenges as all business owners when it comes to obtaining funding for their businesses. This is especially true for new business owners who are just starting out and may have limited business credit history. There are, however, more small business funding options today than ever, and it pays to be familiar with each one.
Here are five types of funding to explore when starting, running and growing a small business.
SBA LOANS AND RESOURCES
Whether you're launching a new business or growing an existing business, the U.S. Small Business Administration (SBA) has a variety of lending products designed to meet the financing needs of businesses of all sizes, including smaller, newer businesses. Through SBA lending, Wells Fargo offers financing to businesses that may not be able to obtain a conventional loan or loan terms that meet their business needs.

The SBA also has a number of programs and resources devoted specifically for women entrepreneurs. A good place to start is with the SBA Women's Business Centers, which consist of nearly 100 educational centers around the U.S. These centers are dedicated to helping women start and grow their businesses by offering seminars and workshops on various business owner topics, including raising capital.
BUSINESS CREDIT
At some point, most small business owners will see a need for credit as their business evolves and their financial needs change. When used appropriately, credit can fuel opportunities for business growth from helping cover basic expenses to supporting a capital expenditure. There are many types of credit to consider depending on your business financing needs and stage of business. Talk with a business banker to learn what option is right for your business.
SELF-FUNDING
Many entrepreneurs fund their businesses themselves, either by tapping into savings, selling assets for cash, or taking on personal debt. While self-funding increases your personal liability, there are several advantages to this method of financing, including having complete control over your business' financial decisions. As our bankers will tell you, self-funding is also a smart way to show that you are truly committed to succeeding – the more you invest in your business, the easier it will be to secure capital from other sources down the road.
Prev Next
For reprint and licensing requests for this article, CLICK HERE.