2019 Women's Council & Awards: Taking a Career to the Next Level
Custom Content by the Los Angeles Business Journal
Monday, June 10, 2019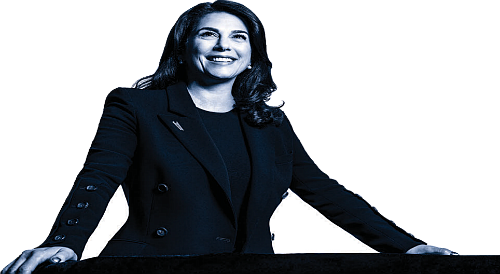 In the course of her 30-year career in financial services, Kelly Coffey has held a series of leadership positions in corporate finance, mergers and acquisitions, equity markets, investment banking and private banking. She has been named one of the top-15 most-powerful women bankers by American Banker. On Feb. 1 of this year, Coffey became the fourth CEO in City National Bank's 65-year history.
Below is a Q&A discussion with Coffey.
Q: What has it meant to be a financial leader and to work with and mentor other women at the organizations you've led?
A: Advocating for and mentoring women has been a passion for me throughout my career, as has increasing diversity in every business I've led. I have been fortunate, because I've never felt disadvantaged in my work life by being a woman. I have been lucky enough to work for people who rewarded me for learning skills and being the best at what I do.
Sometimes, women need a little extra encouragement to go to the next level in their careers. They need to develop that self-confidence that says, "I don't know how to do this yet, but I can learn how." My advice? Be brave. Be ambitious. Don't be afraid. Have confidence in yourself – and be yourself – no matter what you're doing. When you start in a new position, bring your fresh perspective on how the company is doing things. Then let them know how they can do better. Have that confidence to come in and say, "I have a view on this that I want to share." It will make you so much more impactful in job, your business and your career.
Q: How did your background shape your career?
A: I grew up in a small town in Pennsylvania, in a big Italian-Irish family. I never intended to go into banking – I studied French and international business – but my earliest memories of working are in a bank. My grandfather was the CEO of a small bank. I was the oldest grandchild, so I would go to work with him as often as I could. I would greet customers as they came in and I loved it. My first real job there was running credit reports on a little machine. It was fun for me, so I'm very comfortable in the bank environment.
Q: Why have you been such a strong advocate for women in the financial services industry?

Prev Next
For reprint and licensing requests for this article, CLICK HERE.
Stories You May Also Be Interested In