2019 Women's Council & Awards: Flexible Format and Action-Based Learning
Custom Content by the Los Angeles Business Journal
Monday, June 10, 2019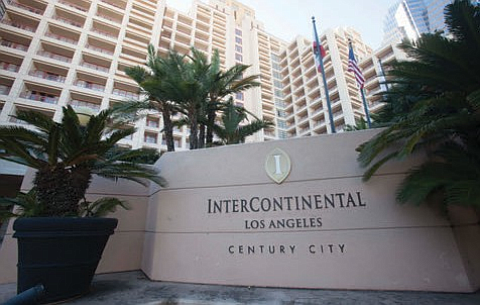 A Look at the Michigan Ross Executive MBA Program – Los Angeles
With locations in Los Angeles and Ann Arbor and a flexible, once-a-month-for-21-months format, the Michigan Ross Executive MBA Program combines rigorous coursework, action-based learning, and an integrated Leadership Development Program that will prepare you to lead more effectively at the highest levels.
Our top-10 ranked Executive MBA Program is thoughtfully structured to build upon each students' significant experience and expertise. You will gain the knowledge and insight necessary to identify growth opportunities, make tough executive decisions, and lead across units. You'll emerge with the practical know-how and broad perspective needed to fulfill your leadership potential and advance in your career even further — all on a once-a-month schedule designed to integrate your studies with your existing personal and professional commitments.
LEADERSHIP DEVELOPMENT
As your career progresses, leadership skills become critically important. The Ross Executive MBA Leadership Development Program is a comprehensive, integrated experience that includes coursework, workshops, and personalized, one-on-one executive coaching. Together, these experiences will help you develop the mindset and skillset to:
lead more effectively in your current role
advance more rapidly in your career, and
make significant and positive contributions to your company's culture and performance
EXECUTIVE MULTIDISCIPLINARY ACTION PROJECTS
The ExecMAP course spans the entire fourth term of our Executive MBA Program. During ExecMAP, you will work with a team over four months to apply critical thinking and academic rigor to solve a complex issue for a sponsoring organization. Past ExecMAP projects include market entry strategies, new business ventures, financial modeling, product launches, mergers and acquisition strategies, and risk assessments.
MAXIMIZE LEARNING, MINIMIZE TIME AWAY FROM WORK AND HOME
Residencies in Los Angeles take place once a month at the luxurious Intercontinental Hotel in Century City. Between residencies, students continue to engage with the program, faculty, and peers through team meetings, group and individual assignments, digital lectures, and online review sessions. The Michigan Ross Executive MBA is designed to make the most of face-to-face residencies as well as distance learning to maximize learning for business professionals.
To learn more visit michiganross.umich.edu.
For reprint and licensing requests for this article, CLICK HERE.