Pacific Ketamine Institute Opens in Beverly Hills
Thursday, June 6, 2019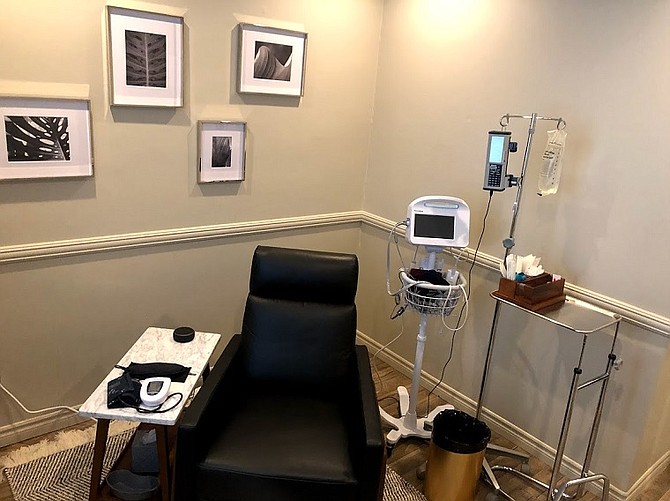 Pacific Ketamine Institute has opened a new clinic in Beverly Hills. The June 6 opening comes on the heels of the U.S. Food and Drug Administration's approval of a ketamine nasal spray to treat depression.
The 1,800-square-foot medical facility is located at 9730 Wilshire Blvd. It has five treatment rooms and can accommodate up to 40 patient sessions a day, administering ketamine via IV.
The Pacific Ketamine Institute is also an approved facility and pharmacy for Spravato, the nasal spray form of ketamine produced by Janssen Pharmaceuticals and approved by the FDA in March.

Ketamine has been historically used for anesthesia but is now being used for depression, post-traumatic stress disorder, bipolar mood disorder and chronic pain.
Dr. Michael Steuer, the institute's president and medical director, has provided pain management to patients for 30 years and has been using ketamine to treat depression for nearly two years. "Many of our patients suffer from depression as well," Steuer said. "Patients with chronic pain, often times their lives are destroyed."
Some of Steuer's patients have depression and other mood disorders but not chronic pain. For most patients, the treatments are effective for four to six weeks, Steuer said.
Steuer also has a location in Mississippi. He is looking at expanding to other areas such as San Diego and the San Francisco Bay Area.
Commercial real estate reporter Hannah Madans can be reached at hmadans@labusinessjournal.com. Follow her on Twitter @HannahMadans.
For reprint and licensing requests for this article, CLICK HERE.