Tapcart Raises $4 Million Seed Round, Led by Greycroft
Tuesday, July 23, 2019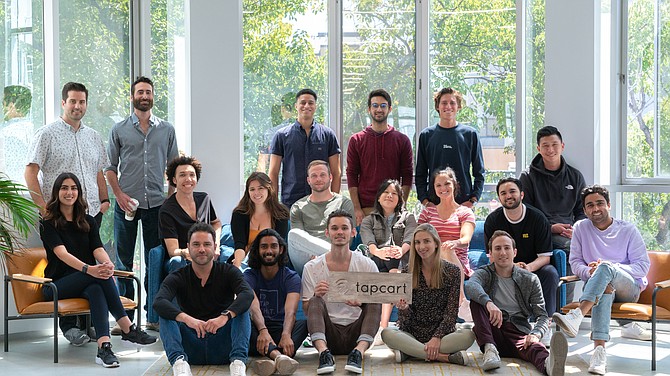 Santa Monica-based tech startup Tapcart Inc., which helps businesses set up mobile shopping apps, completed a $4 million seed funding round led by venture firm Greycroft.
Tapcart will use the new funds to grow its operations, develop its mobile technology and expand to additional ecommerce platforms. The company is also planning to relocate to a new 5,000-square-foot office in Santa Monica.
Tapcart has raised $5 million since launching in 2017.
Dana Settle, co-founder of New York-based Greycroft, which also has an office downtown, said in a statement that her firm invested because "the Tapcart platform enables e-commerce brands to launch beautifully designed mobile apps at a fraction of the price and within a fraction of the time it would normally take with an outside development team."
Tapcart works with businesses to integrate their shopping applications with Google and sales website Shopify for additional selling features, including augmented reality browsing and try-ons. The company also offers a marketing platform to send alerts to keep users coming back to the marketplace.
"We understood early on that what brands want most is a single platform that is user-friendly from a design perspective," Tapcart co-founder Sina Mobasser said in a statement.
Greycroft has been focusing on mobile technology investments and ecommerce. The firm recently backed New York-based online grocery ordering startup Mercato's July 4 funding round, and it a led an A-Series raise by New York-based online prescription ordering and delivery platform Medly Health Inc., which was finalized this June.
Greycroft also backed online luxury consignment outfit RealReal Inc., which completed a $300 million initial public offering June 28.
Tech reporter Samson Amore can be reached at samore@labusinessjournal.com or (323) 556-8335. Follow him on Twitter @samsonamore.
For reprint and licensing requests for this article, CLICK HERE.