Will LA Stall Netflix Plan?
ENTERTAINMENT: Deal for Egyptian may face hurdles
Friday, July 19, 2019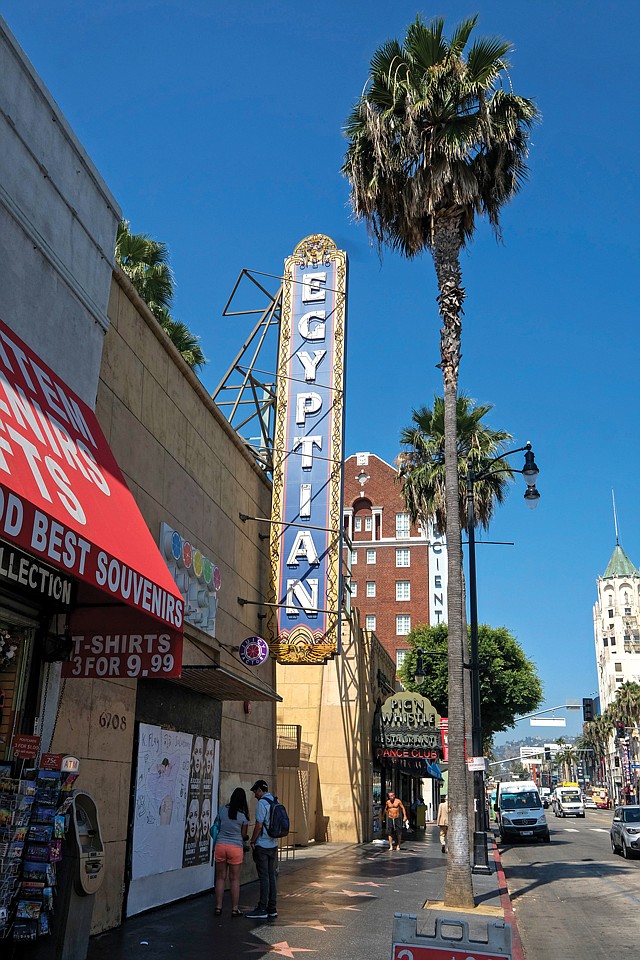 Streaming titan Netflix Inc. wants to open its first big screen cinema, and it's got its sights set on Hollywood's iconic Egyptian Theatre. But a deal to acquire the property could be held up under ambiguous decades-old agreements between the current owner and the City of L.A.
Local nonprofit organization American Cinematheque has owned and operated the Egyptian since 1996 when it bought the historic theater, abandoned and in disrepair, for $1 from the city. As a condition of the sale, the nonprofit was required to rehab and revive the theater, turning it into a working cinema that could offer several screenings a week.
Now American Cinematheque, which has been delinquent in filing required annual reports with the state in recent years and is under investigation by the state attorney general, is looking to sell the iconic movie house.
Rick Nicita, chairman of American Cinematheque's board, confirmed earlier reporting that the nonprofit is negotiating with Netflix on a sale. A source close to Netflix said the discussions were taking place, adding that the deal could include a partnership between Netflix and the 38-year-old Hollywood nonprofit.
It's unclear whether the city will allow the sale.
Regina Birdsell, president of Chinatown-based Center for Nonprofit Management, said California nonprofits may sell land to for-profit companies. But a nonprofit selling land worth millions of dollars to a company with a $160 billion market capitalization could raise red flags — particularly if the city placed conditions on several millions of dollars in grants it has given to American Cinematheque.
"American Cinematheque may have to untangle their relationship with the city before a sale can go through," Birdsell said.
From Fairbanks to Netflix
Opened in 1922, the Egyptian is part of local cinematic lore.

It was home to the first Los Angeles movie premiere, "Robin Hood," starring Douglas Fairbanks. It played host to numerous cinematic milestones, including a run of two consecutive years, in 1959 and 1960, by Charlton Heston's "Ben-Hur."

The theater closed in the 1980s and was taken over by the Community Redevelopment Agency of the City of Los Angeles.
The building was damaged by the 1994 Northridge earthquake, by which time city officials were planning to revive the Egyptian as a Hollywood cultural center.
In 1996, the City Council passed an ordinance stipulating that the city would sell the Egyptian for $1 to American Cinematheque, a nonprofit formed in 1981 and focused on film festivals and screenings. The city also gave the nonprofit $5 million toward the rebuild and resumption of programming at the Egyptian.
Prev Next
For reprint and licensing requests for this article, CLICK HERE.
Stories You May Also Be Interested In