Visa Champions Female Entrepreneurs in 2019
Custom Content by the Los Angeles Business Journal
Tuesday, July 2, 2019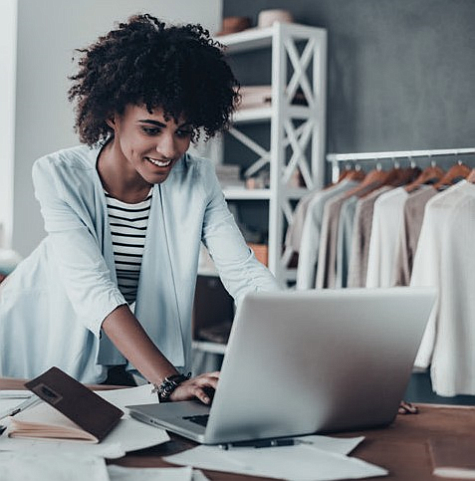 As part of its ongoing commitment to support female entrepreneurs, Visa has launched a global initiative – She's Next, Empowered by Visa – to encourage women small business owners as they build, sustain and advance their businesses.
The global rate of female entrepreneurship has been increasing more quickly than that of male entrepreneurs, with more than 163 million women around the world starting a business since 2014. She's Next will champion this growing trend, with additional support from leading small business advocates, including Square and Yelp.
"Starting and growing a business can be both incredibly rewarding and daunting. That is why Visa is committed to empowering women business owners through a year-long program of education, cutting-edge digital payment technology and a powerful peer network," said Suzan Kereere, global head of merchant sales & acquiring, Visa. "There is never enough time or enough resources, but when we work together to support each other, amazing things can happen."
INSPIRING FEMALE BUSINESS LEADERS
She's Next, will be supported by the Female Founder Collective (FFC) – a network of businesses led by women, supporting women – that launched in 2018 and quickly grew to over 3,000 members. From streamlining payment methods to linking women small business owners with like-minded peers and experts, Visa and FFC will together offer unmatched resources and opportunities for female entrepreneurs.
"As women, we have the power to shape and transform our communities—through our purchasing power and also through the leadership and employment opportunities we offer as business owners," said Rebecca Minkoff, founder of Rebecca Minkoff and the Female Founder Collective. "By joining forces with Visa, we will help build awareness of women-owned businesses, provide them with more opportunities and invest in women across the socioeconomic spectrum around the globe."
GOING GLOBAL
She's Next was unveiled at a preview event at Hudson Yards in New York City today, coinciding with the National Retail Federation's (NRF) Big Show. Over the course of 2019, Visa will create pop-up events around the world that offer a range of practical tools, resources, insights and networking opportunities for female entrepreneurs, including:
• Interactive Workshops: Beginning with an inaugural event in Atlanta on January 30, alongside Super Bowl LIII in Atlanta, Visa will host a series of interactive workshops to tackle business challenges specific to each community. Future events are planned for the FIFA Women's World Cup France 2019 and beyond.
• Access to Experts: Each workshop will include experts from Visa, local and national subject matter experts, and partners to maximize benefits to female business owners. Specifically at the inaugural workshop in Atlanta, leaders from Visa, Square and Yelp will bring their own expertise and innovation to the workshop.
Prev Next
For reprint and licensing requests for this article, CLICK HERE.