2019 Women's Council & Awards: Rising Star of the Year
Custom Content by the Los Angeles Business Journal
Tuesday, July 2, 2019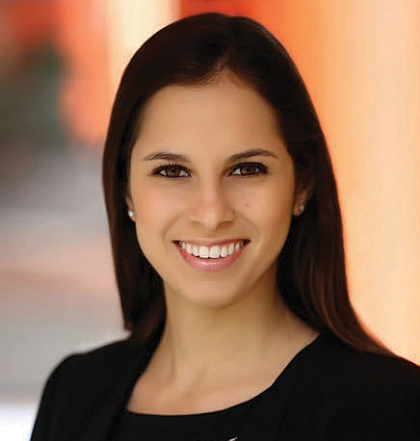 REBECCA SADWICK
CEO and Founder
Strategica Partners
Rebecca Sadwick is the CEO and Founder of Strategica Partners, a leading go-to-market advisory that defines scalable growth strategies for education technology ventures. The education market is a unique landscape, but often treated as a standard business-to-business (B2B, for products targeting schools or districts) or business-to-consumer (B2C, for those targeting individual teachers, parents, or students) go-to-market play. Sadwick and Strategica Partners leverage deep expertise in education policy research and pedagogy, government affairs, and strategic marketing and branding leadership to provide high-performing market analyses, marketing strategies, and go-to-market roadmaps.
Sadwick is also a Technology Contributor to Forbes, writing about societal impacts of advancements in the tech sector. Her publication topics have included include: youth Internet safety; human trafficking and the digitization of child exploitation; women and diversity in technology; K-12 teacher tenure systems; and the impacts of merit-based K-12 teacher pay. The views expressed in these posts do not reflect those of current or prior employers.
Sadwick has a background in tech policy research and digital marketing. She served as Director of Marketing at GoGuardian, an education technology company that provides digital learning software to K-12 schools. As the company's first marketing hire tasked with building out a high-performing team, Sadwick's commitment to user-centric initiatives emphasizing credible thought leadership and value-added messaging helped affirm GoGuardian as the industry's gold standard. As a research lead, she also managed the Digital Technologies Initiative at the UCLA Luskin Center for Innovation - leading research on public policy and social justice issues in the tech sector.
For reprint and licensing requests for this article, CLICK HERE.