Verity Health Gets $610 Million Offer
Bid includes St. Vincent, St. Francis hospitals
Friday, January 25, 2019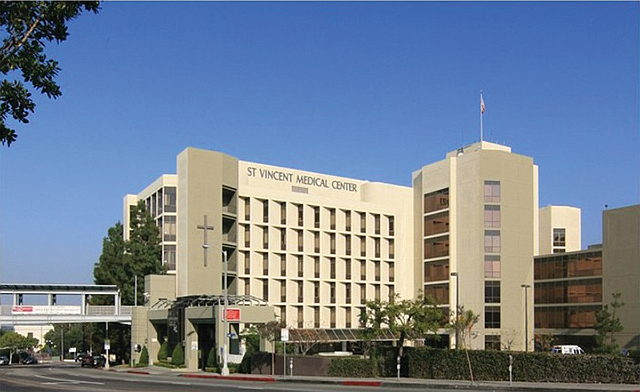 El Segundo-based Verity Health System of California Inc. has agreed to sell St. Vincent and St. Francis medical centers to Riverside-based KPC Group along with two Northern California hospitals for $610 million unless there is a higher offer.
Verity Health announced the asset purchase agreement, which could be subject to a higher bid, on Jan. 18.
The deal includes the 163-year-old St. Vincent Medical Center in Westlake and the 74-year-old St. Francis Medical Center in Lynwood. The nonprofit health system also agreed to sell Seton Medical Center and Seton Coastside in Northern California.
The agreement between Verity and KPC Group calls for the 384-bed St. Francis Medical Center to be sold for $420 million, the 381-bed St. Vincent Medical Center to be sold for $120 million, and the Seton properties to be sold for $70 million.
The agreement was filed in U.S. Bankruptcy Court in Los Angeles seeking competing bids in an auction of the hospital properties. The date of the auction has not been determined.
The hospitals are among six that Verity Health purchased in 2015 from the financially strapped Daughters of Charity Health System, a Catholic nonprofit that ran safety-net hospitals for underserved patients. Verity Health then moved its headquarters from Redwood City to El Segundo and declared Chapter 11 bankruptcy in August. It was previously managed by Integrity Healthcare, in which Los Angeles billionaire Patrick Soon-Shiong has a majority interest. Verity is now the sole owner and manager of the healthcare system.
Verity's losses ran roughly $175 million a year on a cash flow basis, according to the filing.
A winning bid to buy the hospitals must be approved by the Verity Health Board, the bankruptcy court and, depending on the buyer, the California attorney general.
"When we began this process, our goal was to ensure these important historic institutions continued to provide the high level of care local communities need and deserve," said Rich Adcock, chief executive of Verity Health. "We have reached an exciting milestone as we get closer to this goal becoming a reality."
For reprint and licensing requests for this article, CLICK HERE.