Live Nation Deal Probed
ENTERTAINMENT: Irish officials scrutinize purchase
Friday, January 18, 2019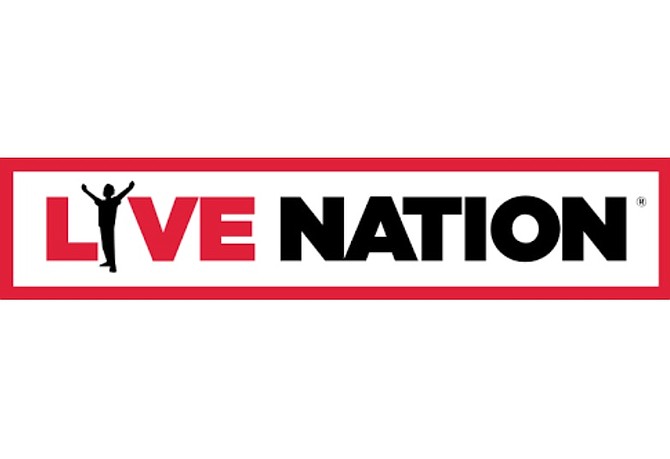 Live Nation Entertainment Inc. is aggressively expanding its global operations, but a government investigation has slowed its bid to buy one of the world's biggest concert promoters.
Ireland's Competition and Consumer Protection Commission announced that they are probing the purchase by London-headquartered LN-Gaiety Holdings Ltd., a Live Nation subsidiary, of MCD Productions Ltd., a Dublin-headquartered concert promoter.
The commission stated earlier this month that, following a preliminary probe, a "phase two" investigation is required to see if the acquisition might lead to a "substantial lessening of competition."
"A phase two investigation into an acquisition is always serious," said Andre Barlow, a Washington, D.C., antitrust lawyer who formerly worked for the U.S. Justice Department's antitrust division. "Most transactions in Ireland are approved in phase one investigations."
Live Nation declined to answer questions on the MCD Productions acquisition investigation.
The Beverly Hills headquartered company would also not answer questions about the global expansion plan of its business, which already controls about 80 percent of the U.S. primary ticketing market through subsidiary Ticketmaster Entertainment, and about 60 percent of the U.S. concert promotion industry.
"I will never understand why the LABJ would cover an issue in Ireland with a company subsidiary," Live Nation spokeswoman Carrie Davis said in an email.
Ambitions in Ireland, England
LN-Gaiety is one of Live Nation's most longstanding subsidiaries, operating under the company since 2005.
LN-Gaiety is 51 percent owned by Live Nation and 49 percent controlled by Denis Desmond – who is also the owner of MCD Productions.
The London Times in March called Desmond "one of the most powerful figures in the global music industry."
Trade publication Pollstar ranked MCD Productions as the ninth biggest promoter in the world as based on total tickets sold to shows booked by each promotion company.
Desmond had called the deal, announced in August for undisclosed terms, a "logical extension" of his partnership with Live Nation.
The commission has yet to detail what specific concerns it has with the purchase; it will publish a report sometime before March 2 on why the deal is being investigated.
The commission is already investigating Ticketline Unlimited Co., Ireland's largest ticketing agent and another Live Nation subsidiary, in a probe it launched in 2017.
"The investigation is focused primarily on potentially anti-competitive conduct" by Live Nation, emailed Aine Roddy, a commission spokeswoman, including "exclusive arrangements, rebates, and high service charges in providing tickets and ticketing services."
Prev Next
For reprint and licensing requests for this article, CLICK HERE.