GROWING ROOTS
High-profile tech and new media players expand LA presence
Friday, January 18, 2019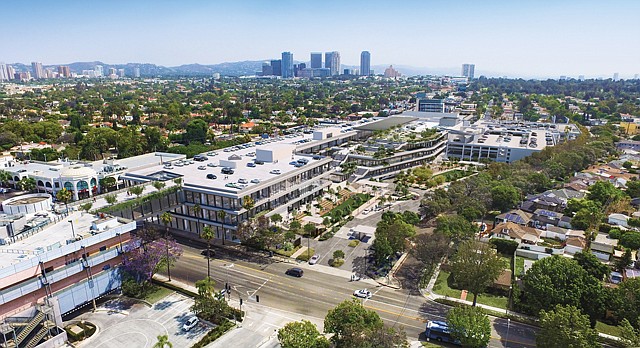 Los Angeles continues to draw big names in tech and new media as companies look to establish ties to the entertainment industry and tap into an elite talent pool of workers.
Alphabet Inc. subsidiary Google was the latest company to expand its presence in the Southland, taking nearly 600,000 square feet of office space at Westside Pavilion, which is being redeveloped by owners Hudson Pacific Properties Inc. and Macerich Co. The move could bring some 3,000 additional Google employees to Los Angeles, according to Hudson Pacific estimates based on the size of the redeveloped space, which is being rebranded as One Westside.
Google's expansion in L.A. comes as other members of the so-called FAANG stocks – Facebook Inc., Apple Inc., Amazon.com Inc. and Netflix Inc. – announced major land grabs in the region in the last year. Netflix has taken two massive leases in Hollywood, and both Amazon and Apple are putting down roots in Culver City.
One particularly notable part of the expansion by these companies in Los Angeles is that they come without any taxpayer-subsidized money.
This story – and more on academic institutions' satellite campuses, a lack of large office spaces in L.A. and on-demand warehouse space – can be found in our Real Estate Quarterly section.
For reprint and licensing requests for this article, CLICK HERE.