Celgene is Investor Behind NantCell $30M
Biotech giant has history of investing in Soon-Shiong cancer treatment companies
Friday, January 18, 2019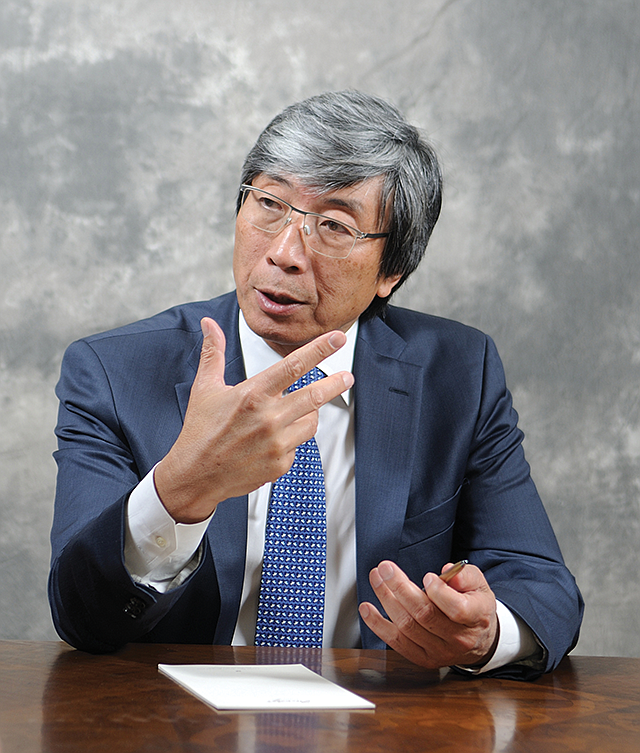 A$30 million investment into Culver City-based NantCell Inc. reported by the Business Journal late last month was made by New Jersey-based biotech giant Celgene Corp.
NantCell, a privately held immunotherapy firm founded by Los Angeles billionaire Patrick Soon-Shiong, announced the Celgene buy-in on Jan. 4 – a day after Celgene said it would be acquired by Bristol-Myers Squibb Co. for $74 billion.
"We are very pleased with Celgene's continued investment in the company and our shared vision of developing a chemotherapy free cancer vaccine," Soon-Shiong said in a statement.
Celgene's $30 million NantCell investment valued Soon-Shiong's company at $4 billion and brought the overall investment in the company to $105 million. The deal gives Celgene a 2.8 percent ownership stake in the company, according to NantCell.
The round was Celgene's second investment in NantCell; the company previously took a $75 million stake.
NantCell was founded in 2015 and is a subsidiary of NantWorks, the biotech holding company founded by Soon-Shiong. NantCell uses specially engineered molecules to create a chemo-free cancer treatment that uses the body's own immune system to fight the disease.
NantCell has raised approximately $260 million since its inception.

It now has a pipeline of 28 cancer-killing molecules in the preclinical stage, plus another 14 molecules undergoing clinical trials.

Soon-Shiong's history goes back before his NantWorks days: The serial entrepreneur sold one of his prior companies, Abraxis BioScience Inc., and its blockbuster cancer drug Abraxane to Celgene in 2010.
• • •
Radiology Partners On
the Move
El Segundo-based Radiology Partners Inc., which claims to be the largest physician-led and physician-owned radiology practice in the United States, is on the move.
In December, it announced it had signed a 10-year, $33 million lease on a Frank Gehry-designed building in El Segundo. It plans to move into its new 65,000-square-foot headquarters on July 1.
This month, it announced it had partnered with two more radiology practices, Desert Radiology, of Las Vegas, and the Austin Radiological Association, of Austin, Texas.
The partnerships, announced Jan. 7 and Jan. 8, respectively, bring Radiology Partners' group practice to roughly 1,200 radiologists who serve 850 hospitals and health care clinics in 18 states.
Desert Radiology operates 11 outpatient imaging centers in south Nevada. Austin Radiological operates 17 outpatient imaging centers.
The 7-year-old privately held Radiological Partners announced in March it had raised $234 million, following a $200 million investor round in May 2017. Its newest board member is former General Electric Co. executive Jeffrey Immelt.
• • •
EpicGenetics Expands Capacity
EpicGenetics Inc., a biomedical company with a blood test to diagnose fibromyalgia, has ramped up operations with a new headquarters in Sawtelle.
The 7-year-old firm, once based in Westwood, moved into an old Sports Chalet building on West Olympic Boulevard, quadrupling its capacity. The 50,000-square-foot space will allow for a new research laboratory and employee growth.
The privately held company founded by Bruce Gillis developed a blood test to identify immune system biomarkers in fibromyalgia. The company has 15 employees.
"This gives us the space and bandwidth we need to deal with the spike in demand for the (blood) test," said Gillis, the company's chief executive, in a statement. "Our new facility positions us as the best-equipped lab for diagnosis and study of the disease."
EpicGenetics announced in September funding for a clinical trial at Massachusetts General Hospital looking into whether BCG, a generic vaccine for tuberculosis, can treat a disorder associated with fatigue and depression.
• • •
Cedars Featured in NatGeo
A special edition of National Geographic on "The Future of Medicine" features innovations in stem-cell science at Cedars-Sinai Medical Center.
The January edition devotes its cover to a transparent "organ chip" developed by the Beverly Grove hospital and Emulate Inc., a biology company based in Boston. The chip helps personalize drug treatments for patients.
Scientists can place copies of a patient's cells – created from stem cells – inside chips the size of AA batteries. Drugs can then be tested on the cells, which bear each patient's genetic footprint.
The technique has helped create functioning tissues of intestinal linings and spinal cords, with tissues from Parkinson's to inflammatory bowel disease now being studied.
Staff reporter Dana Bartholomew can be reached at dbartholomew@labusinessjournal.com or (323) 556-8333.
For reprint and licensing requests for this article, CLICK HERE.