Women in the Construction Industry: Room for Growth
Custom Content by the Los Angeles Business Journal
Wednesday, January 16, 2019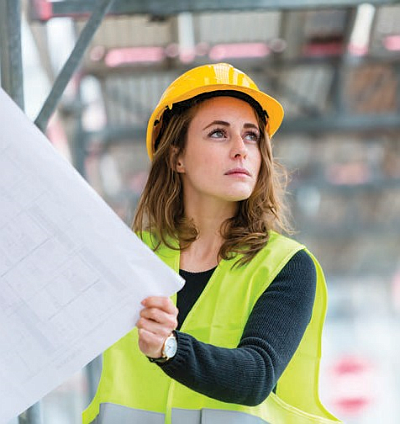 According to labor force statistics from the Current Population Survey and analyzed by the National Association of Home Builders (NAHB), the share of women in the construction industry is currently at nine percent, although women make up almost half—47 percent—of the total working population. While female construction employment slowly picked up to around 970,000 in 2017 after the Great Recession, it is still below the pre-recession level of 1.1 million in 2007.
In September of last year, members of NAHB are calling for an increase in recruiting efforts to attract women to the home building industry. As the residential construction industry continues to grapple with a severe labor shortage, PWB members say bringing additional women into the construction labor force represents a potential opportunity for the future.
"Right now more than ever is the time for our industry to not only increase our recruitment efforts, but to also change the way we talk about careers in home building to show women this industry has so much to offer them," said Judy Dinelle, CAPS, CGP, chair of the NAHB PWB Council and building ambassador of 84 Lumber in Asheville, N.C., serving as the company's liaison to home building associations. "We need to help the public, guidance counselors and parents understand that the industry provides a high income, significant work values, job security and a sense of accomplishment."
One of the ways PWB members hope to accomplish introducing more females to the industry is to create more pre-apprenticeship programs throughout the country and develop leadership paths within their organizations.
"We've seen examples of pre-apprenticeship programs that are really quite successful, so we need to replicate those programs and implement them into more communities across the country," said Dinelle. "We should all promote and offer to help the programs and organizations that provide training for women. It's our responsibility to put our words into action."
For more information on the NAHB PWB Council, visit nahb.org.
For reprint and licensing requests for this article, CLICK HERE.