Women in Construction & Design: Sheila Kuehl
Custom Content by the Los Angeles Business Journal
Wednesday, January 16, 2019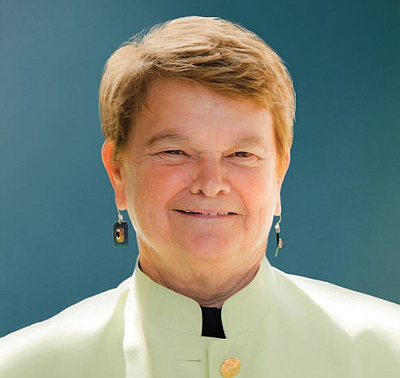 Sheila Kuehl
Board Chair
Metro
Last year, Los Angeles County Supervisor Sheila Kuehl has became the new Chair of the Los Angeles County Metropolitan Transportation Authority (Metro) Board of Directors. She succeeded outgoing Board Chair Los Angeles Mayor Eric Garcetti. Last July, when named to the post, Kuehl said, "We have a great number of truly exciting projects and initiatives coming to fruition and I look forward to continuing our focus on our riders and employees, especially regarding the ways in which our programs impact women, who have their own unique experiences and concerns."
Today, Kuehl continues to work with the Board and Metro CEO Phil Washington on improving the experience of those riding the Metro system. In addition, she plans on working with Metro's Women and Girls Council to focus on training and hiring more women in non-traditional career positions. She also plays a key role in Metro's ongoing NextGen Bus Study, which seeks to restructure and reimagine the Metro bus system to be more relevant, reflective of and attractive to the residents of Los Angeles County. The redesigned bus service network will dramatically improve service. Buses carry about 70 percent of Metro's riders.
As Chair of the Board of Supervisors, Kuehl has also undertaken or collaborated in a number of initiatives and motions to improve the quality of life and reform systems in the County, including providing unprecedented funding and services for our homeless population and those trying to find and keep affordable housing, innovating on issues of water conservation and recycling, creating a County-led Community Choice Aggregation (CCA) JPA to bring green power choices to County residents, spurring the construction and re-opening of the John Anson Ford Theatres, opening Campus Kilpatrick, a state-of-the-art juvenile justice facility that emphasizes rehabilitation and preparation for a constructive future, and much more.
For reprint and licensing requests for this article, CLICK HERE.