UPDATE: USC Board Flap: Roski Chastised Caruso Over Meeting Conduct
Originally published January 16, 2019 at 5:50 p.m., updated January 21, 2019 at 5:44 p.m.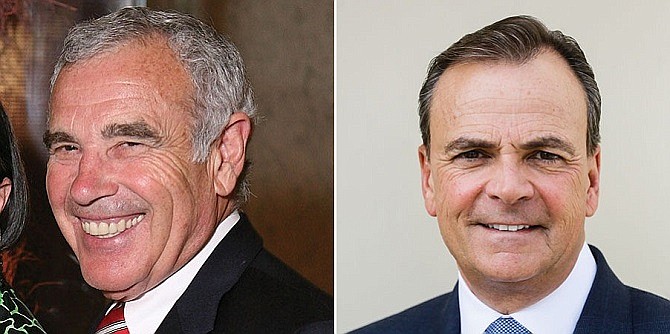 "Any implication that there was another reason for this decision is erroneous," Caruso said in the statement.
Hsieh, in a separate letter dated Jan. 11 and sent to Caruso at the headquarters of his development company, said Caruso used a "phony pretext" to oust him from the meeting.
"Adding insult to injury, you ousted me from the Board meeting on a phony pretext after limiting me to speaking for literally one minute. You effectively prevented me – a Trustee who has given his all and millions of dollars to USC – from speaking his (sic) mind on this very important issue. Your action was arbitrary, discriminatory and contrary to everything the University stands for – openness, free speech and the interchange of viewpoints; and it's also rude and hurtful."
The letters provide a behind-the-scenes glimpse at what transpired during the USC board's Dec. 12 meeting, where trustees voted to uphold interim President Wanda Austin's decision to terminate Marshall School of Business Dean Jim Ellis' contract three years early in June. Austin cited a report that criticized Ellis' handling of discrimination claims against other faculty members at the Marshall School as the reason behind her controversial decision.
The board vote followed days of protests on the campus by Ellis supporters. Those supporters, including prominent donors such as investment banker Lloyd Greif, say Ellis himself did nothing wrong and that he has boosted the reputation and rankings of the business school. A petition calling for Ellis' reinstatement has garnered 3,700 signatures to date.
Education, energy, engineering/construction and infrastructure reporter Howard Fine can be reached at hfine@labusinessjournal.com. Follow him on Twitter @howardafine.
For reprint and licensing requests for this article, CLICK HERE.
Prev Next