USC Board Upholds Ellis Removal
EDUCATION: Dismissal of business shcool dean sparks rift in community
Friday, December 14, 2018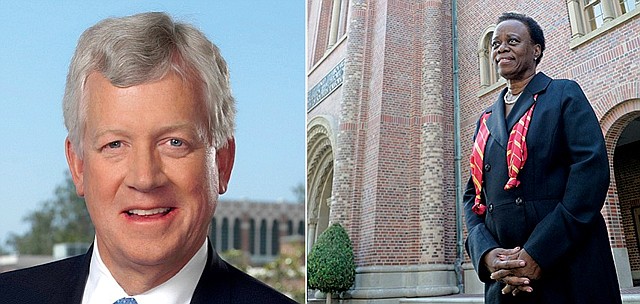 The USC community was rocked by the news that business school Dean Jim Ellis will step down from the position in June at the request of interim President Wanda Austin over Ellis' handling of sexual harassment and discrimination claims involving Marshall School of Business faculty.
The USC Board of Trustees on Dec. 12 voted to uphold Austin's decision, according to a statement from the university.
Meeting in a closed session, the board "discussed the issue at length and overwhelmingly passed" a resolution supporting Austin's decision, the brief statement read.
Prominent business school donors have spoken out publicly in support of Ellis, whose term as dean was supposed to last another three years.
"Dean Ellis has done nothing wrong and has been one of the best deans in the school's history, especially when it comes to diversity," said major USC donor Lloyd Greif, chief executive of Greif & Co., a middle-market investment firm. "Just look at the facts: There are more women students proportionately at the Marshall School than at any other major business school in the country. The same for under-represented minorities."
For reprint and licensing requests for this article, CLICK HERE.