Nfusz Inc. Enters Partnership With Instapage
Friday, January 11, 2019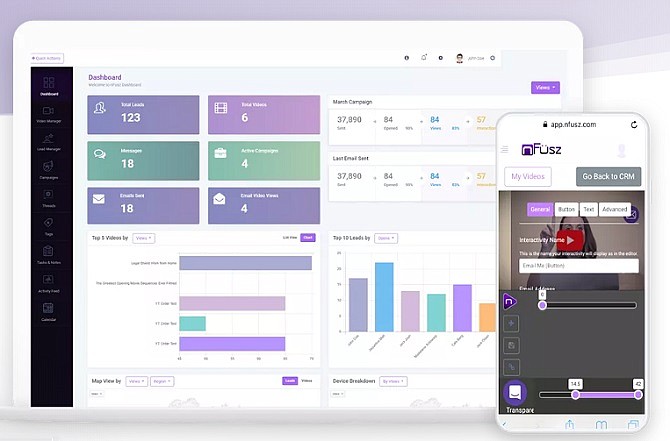 Hollywood-headquartered sales intelligence software outfit Nfusz Inc. announced Jan. 11 it entered a strategic partnership with Instapage Inc., based in San Francisco, to bring Nfusz's interactive video tools to Instapage's web pages. Financial terms of the partnership were not disclosed by either firm.
Instapage develops web landing pages and ad optimization software that encourages customers to make purchases, or "post-click experiences."
"Armed with the knowledge that consumers retain 95 percent more of the messaging communicated through video in comparison to standard text, marketers have pushed video into the forefront of the marketing landscape for 2019," said Nfusz Chief Executive Rory Cutaia.
Nfusz's main offering is its video marketing, which allows anyone to post, track and measure interactive video engagement and sales. Users can click on multiple call-to-action prompts in a video while it plays. Nfusz sells variants of this software its products to the healthcare, education and nonprofit organizations.
"The ability for marketing professionals and agencies to create custom, engaging post-click experiences at scale has yielded average conversion above 22 percent," Instapage Director of Product Yon Xiao said. "We've previously been limited in regard to the video analytics we've been able to offer our clients. However, customers will have complete transparency in calculating their video marketing returns on investment with the full suite of video analytics offered," Xiao said.
For reprint and licensing requests for this article, CLICK HERE.