AEG Convention Center Development Greenlit
Firm could also recoup up to $167 million from city as part of deal
Friday, January 4, 2019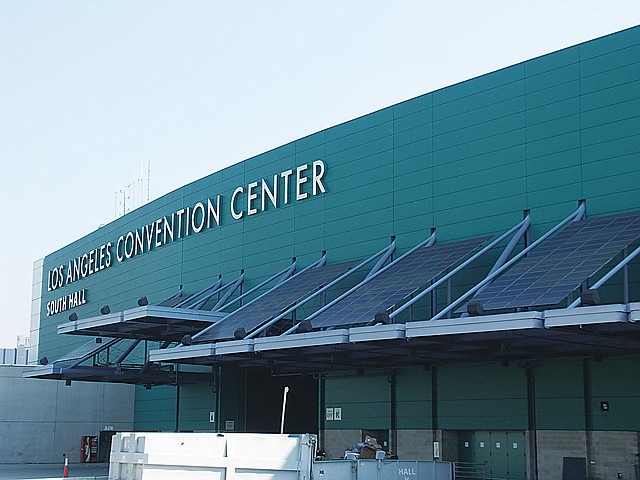 The Los Angeles City Council gave live entertainment giant Anschutz Entertainment Group Inc. the greenlight – plus a bit of public assistance – to extend its holdings in downtown's South Park district.
The council last month approved downtown-based AEG's plan to expand the 867,000-square-foot Los Angeles Convention Center, which the city owns and AEG manages, by approximately 330,000 square feet.

AEG will also add a second tower with 850 rooms and additional ballroom space to the AEG-owned JW Marriot Hotel, as part of the city's goal to add more hotel rooms within walking distance of the convention center.
To help pay for the hotel expansion, the city will give AEG a cut over the next decade of the occupancy taxes it collects from the hotel's guests. The city payout could net AEG as much as $167 million, according to a city council report.
AEG has indicated it is seeking project funding from Plenary Group, a company headquartered in Australia that focuses on public-private partnership investments.
The company has estimated that the hotel revamp will cost $710 million, and it will cost $500 million to revamp the convention center, with construction expected to begin by the end of 2019.
The city has touted AEG's plans as a way of improving a convention center seen as second-tier to competing centers in Chicago, Las Vegas and elsewhere.
The plan has the collateral effect of furthering AEG's grip on a downtown swath that already includes the AEG-owned L.A. Live and Staples Center.
AEG is a distant No. 2, by revenue, in live entertainment nationally to Beverly Hills-headquartered Live Nation Entertainment Inc. But in Los Angeles, the gap between the two companies in venues owned and major events booked is much smaller.

• • •
Texas-Sized Facility Plan
Speaking of Live Nation, the company announced last month a partnership with Westwood-headquartered Oak View Group to finance a $338 million basketball arena in the heart of the University of Texas at Austin campus.
Live Nation and its Austin-based concert promotion subsidiary C3 Presents formed a new joint venture, ArenaCo, to build the facility, which will be used for the university's women's and men's basketball teams, plus for concerts and other live events.
The project will receive no public funding and will be completed by 2021, according to an ArenaCo press release.
The partnership is a natural fit. OVG was founded by Tim Leiweke, the former president of Live Nation-rival AEG, after he was pushed out at AEG in 2013.
Prev Next
For reprint and licensing requests for this article, CLICK HERE.