Brainbase Finalizes $1 Million Seed Round
Tuesday, February 19, 2019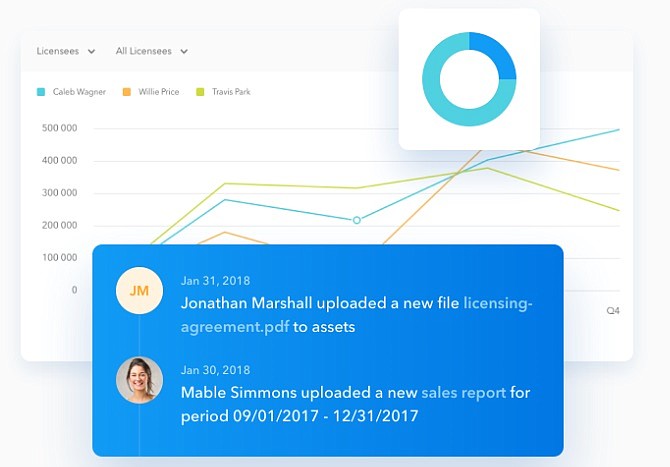 Intellectual property licensing startup Brainbase Inc., operating in Santa Monica, announced Feb. 19 it completed a $1 million seed round led by Tera Ventures, an Estonian venture firm with U.S. operations based in Burbank.
Brainbase reports the funding will be used to develop the company's first products, dubbed Brainbase Assist, which is an automated tool for brands and licensees to manage licensing rights; and Marketplace, a software platform allowing brands to close new licensing deals online and manage a database of licenses.
San Francisco-based venture firm Sterling Road and angel investor Hamid Barkhordar also participated in the round.
Brainbase Chief Executive Nate Cavanaugh said in a statement, "we are building an end-to-end product ecosystem that gives companies new ways to manage and monetize their intellectual property through licensing (and) what we continue to see across the licensing industry is companies dissatisfied with the status quo and hungry for better ways to grow and manage their business."
Brainbase was incorporated in 2016 and reports it has signed Royal Dutch Shell, Prometheus Global Media's Billboard Inc. and Kellogg Co. as clients to use the new platforms.
"We are excited to be part of Brainbase's mission to bring efficiency to and expand the licensing market," Tera Ventures Founding Partner Stanislav Ivanov said in a statement.
Tech reporter Samson Amore can be reached at samore@labusinessjournal.com or (323) 556-8335. Follow him on Twitter @samsonamore.
For reprint and licensing requests for this article, CLICK HERE.