Cedars-Sinai Ranks No. 1 in Adult Heart Transplants
Monday, February 18, 2019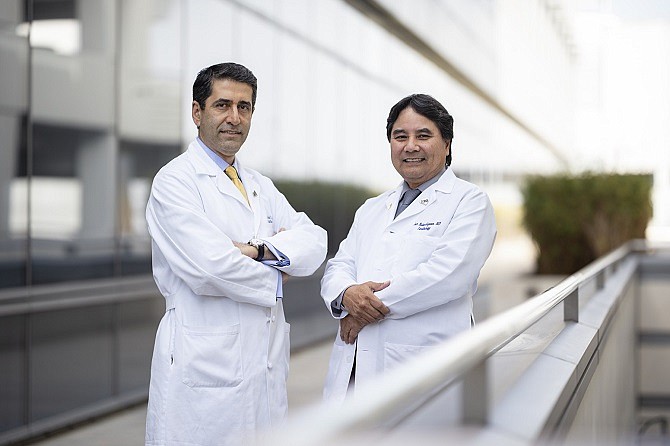 The Smidt Heart Institute at Cedars-Sinai Medical Center led the nation in the number of adult heart transplants last year, which marked an eight-year winning streak at No. 1.
The Beverly Grove hospital announced Feb. 18 it completed 122 adult heart transplants in 2018, including two transplants in patients that needed both a heart and kidney.

That's more adult heart transplants than any other U.S. medical center, according to the United Network for Organ Sharing, which manages the U.S. organ transplant system.
"No transplant procedure is merely surgery," said Dr. Fardad Esmailian, surgical director of the Cedars-Sinai heart transplant program. "We realize each procedure as a gift of life for the recipient and a selfless act made by a willing donor."
Cedars-Sinai has ranked first in the nation for the number of adult heart transplants since 2010. It also has a patient mortality rate that surpasses the national average, according to the Scientific Registry of Transplant Recipients.
"These prestigious achievements could not happen without the dedication and outstanding care provided by our multidisciplinary team of surgeons, physicians, pharmacists, nurses and other health professionals," said Dr. Jon Kobashigawa, director of the heart transplant program at Smidt.
Cedars-Sinai was also noted for its success in other organ transplants. Its liver transplant program was one of six U.S. hospitals ranked for "better than expected" results by the scientific registry. It also had the best hospital survival outcomes in California, with 96 percent of liver transplant patients make it past the first year.
Health business reporter Dana Bartholomew can be reached at dbartholomew@labusinessjournal.com. Follow him on Twitter @_DanaBart.
For reprint and licensing requests for this article, CLICK HERE.