USC Names Caryn Lerman to Direct its Norris Comprehensive Cancer Center
Tuesday, February 12, 2019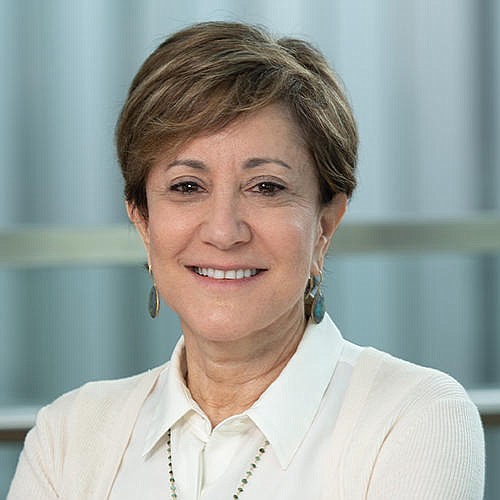 The USC Norris Comprehensive Cancer Center has named Caryn Lerman, a nationally renowned cancer prevention researcher, as its new director.
The Boyle Heights cancer hospital announced the appointment Feb. 12. Lerman will replace Interim Director Peggy Farnham effective March 15. The last director was Dr. Stephen Gruber, who stepped down in June 2017.
"She will work to enhance interdisciplinary team science, enable infrastructure to support the discovery and development of innovative therapies and develop new models for cancer risk assessment, prevention and community outreach," said Laura Mosqueda, dean of the Keck School of Medicine of USC, in a statement.
Lerman serves as vice dean for strategic initiatives at the Perelman School of Medicine at the University of Pennsylvania.
She has won national acclaim for cancer research spanning the fields of neuroscience, pharmacology, genetics and behavioral science.
Among the first to publish evidence for the genetic basis of cancer-risk behaviors, Lerman pioneered research on the genetic influences on tobacco use that influenced tobacco-dependence treatment.

She earned a master's degree in psychology and a doctoral degree in clinical psychology from USC, and will serve as a professor of psychiatry and the behavioral sciences at the Keck School of Medicine of USC.
The 60-bed USC Norris Comprehensive Cancer Center, which opened in 1983, is leader in cancer epidemiology and prevention, as well as in the field of cancer epigenetics.
In other Keck Medicine of USC news, the health system has named Dr. Vivian Mo as chief medical officer of USC Care Medical Group, a network of 40 outpatient clinics, effective Feb. 4.
Health business reporter Dana Bartholomew can be reached at dbartholomew@labusinessjournal.com. Follow him on Twitter @_DanaBart.
For reprint and licensing requests for this article, CLICK HERE.