Gardena-Based 3DEO Raises $14M to Advance Metal 3D Printing
Friday, February 8, 2019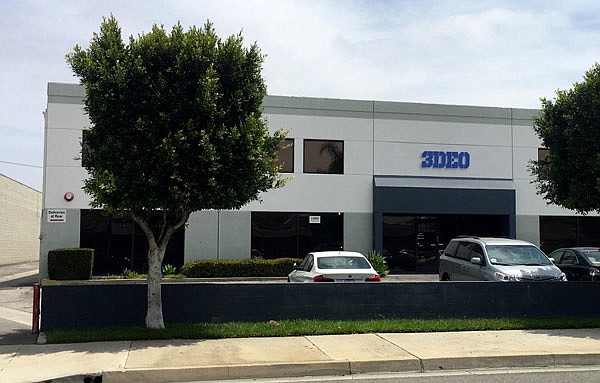 3DEO Inc., a metal 3D printing company based in Gardena that manufactures parts for medical and other industries, raised $14 million in funding from investors, according to a Feb. 8 securities filing.
The supplier of small and complex stainless steel components raised $14,073,476 million raised from 11 investors, according to the filing to the U.S. Securities and Exchange Commission.
3DEO was founded in 2016 to create accurate, on-demand printing of repeatable metal parts for the medical, automotive, aerospace and other industries using a patented process known as Intelligent Layering Technology.
It is led by Chief Executive Matthew Petros, a former PhD researcher in metallic additive manufacturing at the CRAFT laboratories at USC.
Its president, Matthew Sand, spoke this week at a medical technology conference in Anaheim on how medical devices would be transformed by 3D printing. He also serves on the board of InvVax Inc., a biotechnology company based in Pasadena working to develop a universal influenza vaccine based on research done at UCLA.
Health business reporter Dana Bartholomew can be reached at dbartholomew@labusinessjournal.com. Follow him on Twitter @_DanaBart.
For reprint and licensing requests for this article, CLICK HERE.