Business Insurance in 2019: Preparing CFOs for the Year Ahead
Custom Content by the Los Angeles Business Journal
Wednesday, February 6, 2019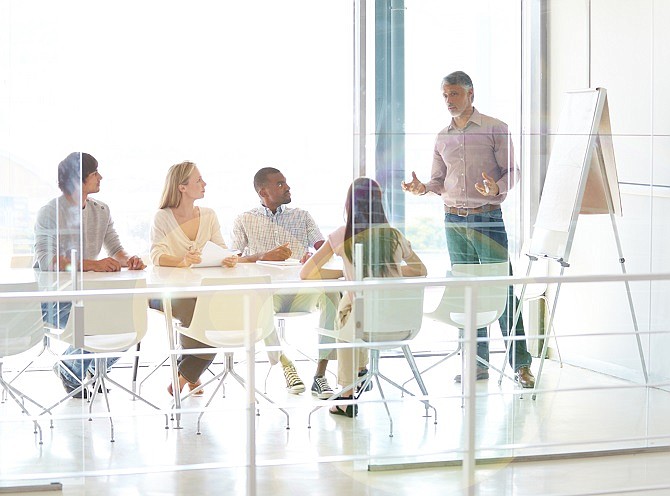 What will 2019 bring for companies seeking to manage their insurance expenses?
For organizations that proactively manage risk, the good news is that premiums for most categories of business insurance will rise only modestly in 2019.
PROPERTY INSURANCE: More Losses, Tighter Pricing
In 2017, the devastation from hurricanes Harvey ($17 billion), Irma ($28 billion), and Maria ($28 billion), as well as the California wildfires ($13 billion), resulted in one of the biggest loss years in history for the U.S. property insurance industry. In California, 2018 was the worst fire-loss year in history. Claims and payouts were significant, but insurance companies appear strongly capitalized to take the hit.
IMPACT: The past two years have seen escalating insurance company losses. As a result, you'll see upward pressure on premiums across most lines of business. Thankfully, capital position of insurers is at an all-time high, so businesses should only experience slight to modest increases.
AUTO PREMIUMS: A Steep Upward Trend
Auto premiums continue to climb as jury awards have reached unprecedented levels. For the first time, juries are handing out judgements of more than $10 million to a single plaintiff. In addition, a strong economy means more people are buying cars, which translates into more driving. Distracted motorists are causing more severe and more frequent accidents as a result.
IMPACT: Auto premiums have risen for 29 consecutive quarters through Q3 2018. For 2019, premiums are expected to jump 6% to 12%. Make sure you budget accordingly.
CYBER INSURANCE: The Time for Coverage is Now
Depending on the size of the organization and business model, cyber insurance rates in 2019 are expected to decrease as much as 3% or increase 5%. Larger companies with more clients and data are likely to bear the brunt of the increases in cyber coverage. The recent Marriott data breach and similar intrusions at high-profile organizations will continue to exert more pressure on all firms to tighten cyber security.
IMPACT: Given the current environment, it's more important than ever to fortify internal controls as necessary and perform routine cyber security assessments. You'll likely be treated more favorably upon renewal or when pursuing new or expanded coverage.
WORKERS' COMPENSATION: Year Over Year Reductions
If there is one bright spot in the year ahead, it's Workers' Compensation. The average rate paid as a percentage of payroll for Workers' Comp in California is at historic lows. In 2017, rates dropped 11.4%. In 2018, employers have benefitted from another almost 16% reduction. Effective January 1, 2019 rates will be down another 8.5%.

There is some concern that Governor-elect Gavin Newsom may roll back some of the reforms passed by Governor Schwarzenegger on medical cost containment. If medical costs in the Workers' Comp realm increase, the market could turn in less than two years and premiums could begin to rise.
IMPACT: The big unknown will be the California State Fund. Over the past two years, procedures and systems have been changed. The fund now operates more like a standard insurance company, with a goal of competing for more preferred business.
EMPLOYMENT PRACTICES: More Claims, More Problems
Employment Practices premiums are on the rise due to an across-the-board increase in claims. The number of sexual harassment suits brought by the EEOC is up more than 50%. California clients with claims activity could be hit with a 10% to 20% increase upon renewal.
In 2019, we are expecting an increased focus on pay practices and classification issues causing more interest in wage and hour insurance policies.

Joint employment is still a key concern for those in the hospitality and staffing industries. The House of Representatives introduced an amendment to the Save Local Business Act (HR3441) attempting to narrow the definition of joint employment. Regardless of the passage of the bill, employers should expect claimants to continue to claim joint employment.
IMPACT: Next year, there will be lots of focus on the issue of privacy. The Tax Cut and Jobs Act of 2017 now prohibits employers from taking a tax deduction for sexual harassment settlements if the agreement has a nondisclosure provision. Employers will have to decide which is more important – the tax deduction or the publicity of the settlement. This could result in more litigated matters, rather than settlements.
EXECUTIVE LIABILITY: Financial Strategy is Key
For Executive Liability coverage, the market is slightly firming for private company Directors & Officers insurance. Rates are expected to range from no increase to a 15% rate hike, depending on the company's financial strength and growth trajectory.

The one industry currently defying trends: Life Sciences. Newly public life science companies are seeing premiums triple from a year ago. Policy renewals are also taking place at a higher rate. This dramatic change is driven by a shrinking appetite for this kind of risk by insurers, combined with substantial claims related to life sciences companies reliant on FDA product advancement and approvals.
IMPACT: Insurance underwriters are carefully evaluating risk profiles. Public companies should work closely with their broker to clearly articulate strategy and financial outlook when engaging with insurers.
The Big Picture
The industry's capital cushion is preventing recent losses from turning into a hard, more expensive, market. The slowing of rate changes also indicates that carriers will hold off rate increases if a company is considered a good risk.
So what should companies do in a market like this?
It's important to take a strategic approach to risk management. That includes ongoing and comprehensive risk assessment across all of your operations, continually making adjustments to reduce risk, and shopping coverages if it makes financial sense.
Let MMA put together a comprehensive risk assessment for your organization and plan for the year ahead. Learn more at www.MMA-West.com
Trindl Reeves is Chief Sales Officer for Marsh & McLennan Agency's West Region. Contact her at (858) 587-7185 or via Trindl.Reeves@marshmma.com
For reprint and licensing requests for this article, CLICK HERE.