Federal Jury Awards Puma Biotechnology Investors Damages in Securities Class-Action Verdict
Tuesday, February 5, 2019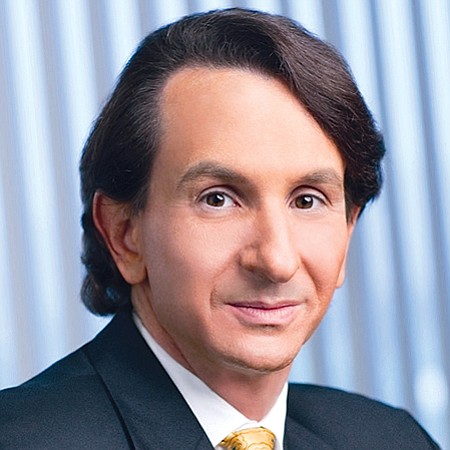 A securities class-action filed against Puma Biotechnology Inc. resulted in a split verdict by a federal jury announced this week that allowed investors to recover $4.50 per share in damages.
After four days of deliberations announced Feb. 4 following a two-week trial, a jury in a California federal court found that Puma and its chief executive, Alan Auerbach, had made a false statement about the safety and effectiveness of its breast cancer drug prior to its approval that would result in a share price to drop.
The Santa Ana-based jury in the U.S. District Court for the Central District also found in favor of Puma with respect to three of four statements made in a July 2014 investor conference call alleged by plaintiffs to have been "false and misleading."
The result: shareholders who purchased Puma stock between July 22, 2014 and May 13, 2015 may recover $4.50 a share, according to court documents.
The rare securities class-action trial resulted in claims of victory from lawyers representing both plaintiff and defendant – who on Feb. 5 announced damages that ranged from as little as $5 million to up to $100 million.
Robbins Geller Rudman & Dowd, the San Diego-based law firm representing a lawsuit led by a pension fund in the United Kingdom, said the verdict found that Puma and its chief executive committed securities fraud and awarded shareholders up to $100 million.
"Any day we can hold bad actors responsible for investor losses is a good day," said Patrick J. Coughlin, a Robbins Geller attorney involved with the case, in a statement.
Attorneys representing Puma and Auerbach, however, said the jury had awarded minimal damages in the first federal securities class action case to reach a verdict in the last 10 years. The plaintiffs had sought to recover more than $1.3 billion in damages against the West Los Angeles-based biotech firm.
Los Angeles-based Latham & Watkins said the $4.50 per share represents less than 5 percent of the claimed damages.

It also said roughly 10 million Puma shares traded during the period eligible for the claim, with only 10 percent to 30 percent of shareholders expected to submit proof of claims sufficient to recover damages. Based on those assumptions, total claims could range from $5 million to $15 million.
Puma disagrees with the jury verdict on the one false statement and intends to file an appeal.
"We are extremely pleased with the jury verdict," Auerbach said in a statement. "We are excited to return our focus to running the business, growing sale and providing our product to patients suffering from HER-2 positive breast cancer."
Health business reporter Dana Bartholomew can be reached at dbartholomew@labusinessjournal.com. Follow him on Twitter @_DanaBart.
For reprint and licensing requests for this article, CLICK HERE.