Otis Report Notes Economic Growth in Several of L.A.'s Creative Industries
Friday, February 1, 2019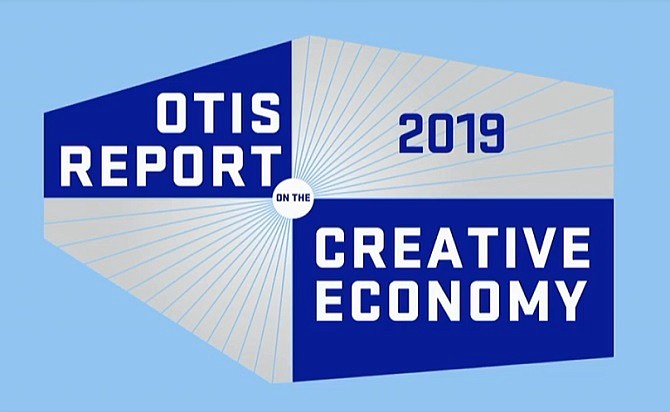 The creative industry generated in 2017 $77.9 billion in labor income and $207.8 billion in economic output, according to a sweeping 254-page report released Feb. 1 by the Otis College of Art and Design.
There were 414,945 Los Angeles County workers directly employed in creative industries in 2017, the report said.
"The recent blurring of traditional industry lines across the creative economy presents a challenge to researchers attempting to define and measure the reach and scope of such a dynamic and large sector of the economy," the report acknowledges, with the author's delineating the industry into six categories – architecture and related services, creative goods and products, entertainment & digital media, fashion, and fine arts and performing arts.
The industry, therefore, can include set designers at Walt Disney Co., architects at AECOM, and video game developers at Activision Blizzard Inc. It also includes non-profits such as the Henry E. Huntington Library & Art Gallery, which has $685 million in assets, according to the study.
Of the defined sectors, the entertainment & digital media sector is both the largest industry, and it has enjoyed the most job growth between 2010 and 2017, climbing 32 percent to 269,714 jobs in 2017.
Each of the sectors grew as measured by economic output and jobs, except one, fashion, which dipped 12 percent to 78,839 jobs in 2017.
Media and entertainment reporter Matthew Blake can be reached at (323)556-8332 or mblake@labusinessjournal.com
For reprint and licensing requests for this article, CLICK HERE.