STYLE | Bright Ideas
Shabnam Mogharabi • SoulPancake
Friday, February 1, 2019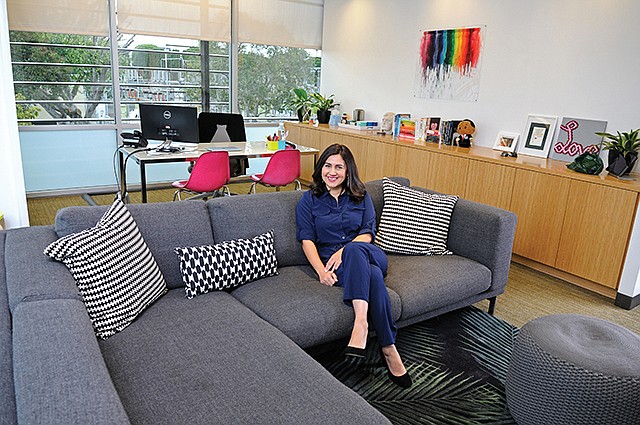 You know how you go into a restaurant, and there are crayons on the table, and you understand the crayons are for kids, but you draw with them anyway?
That's the feeling you get in the office of Shabnam Mogharabi, co-founder and general manager of SoulPancake, a media and entertainment brand acquired by Participant Media in 2016. This brightly colored space filled with playful objects seems like the perfect place to break the rules.
The company name was born from its slogan: "Chew on life's big questions." That led to combining a profound word with a food. Several were proposed, including Karma Waffle. SoulPancake is the one that stuck.
Mogharabi admits she and SoulPancake colleagues deliberately violated the rules of personal space by deciding they had to hug Oprah Winfrey at a 2010 pitch meeting with her company.
Mogharabi had read Tina Fey's humorous description of how good Oprah smelled in Fey's book, "Bossypants." "I literally threw my arms around her neck and breathed in, which is probably so creepy, but I smelled Oprah, and she really does smell amazing," Mogharabi said with a laugh. "Like magic and coconut and money."
SoulPancake moved from Hollywood into Participant Media's Beverly Hills complex about a month ago. SoulPancake was founded by Mogharabi, actor Rainn Wilson, Devon Gundry and Golriz Lucina to provide positive, uplifting online experiences. "It's about building stronger, deeper, more meaningful human connections," Mogharabi said.

The company provides daily original digital video content; original television content, including work for Oprah Winfrey Network and the CW Network ("My Last Days"); brand partnerships; and event experiences.
Mogharabi, born and raised in Long Beach, said the company's original digital content has a monthly reach of 60 million. Even though one of SoulPancake's most popular characters is 15-year old "Kid President" personality Robby Novak, she said most content targets a millennial audience.
In her attire, Mogharabi favors jumpsuits and wrap dresses although she's also happy in Nikes and jeans. For her office, she needs color to put her in her comfort zone.
"I think that a colorful, bright, vibrant space can fuel a lot of creativity," she said.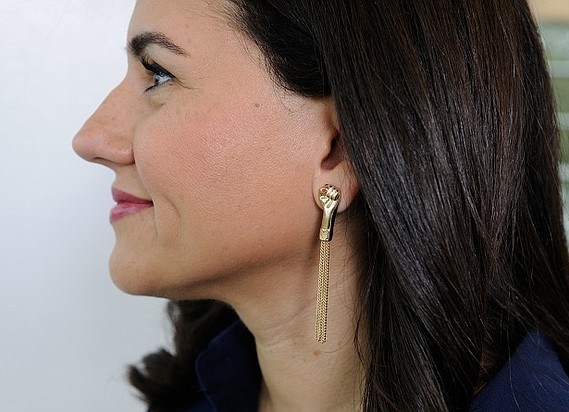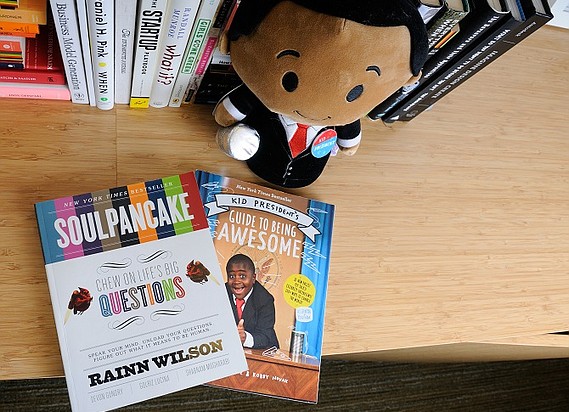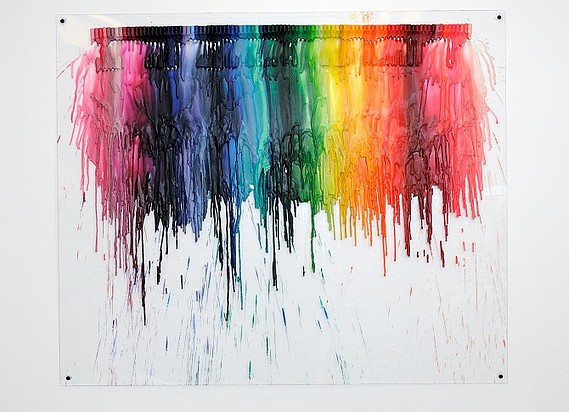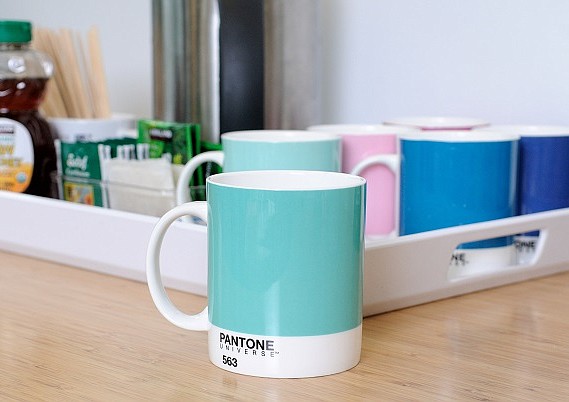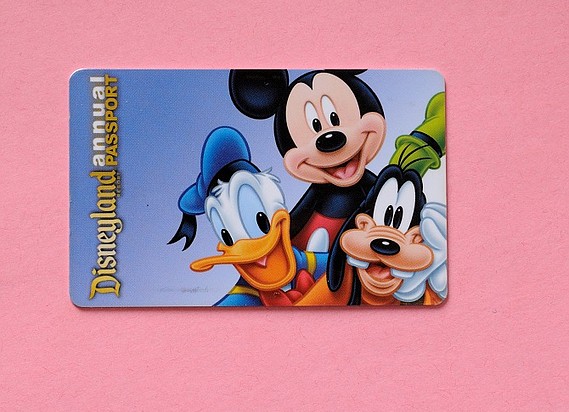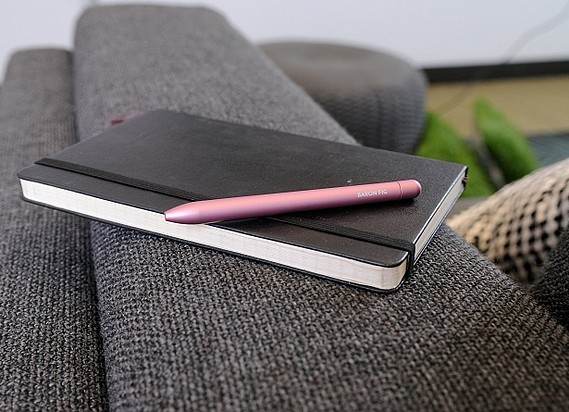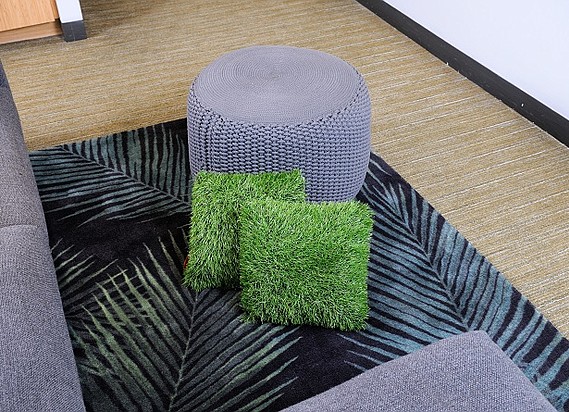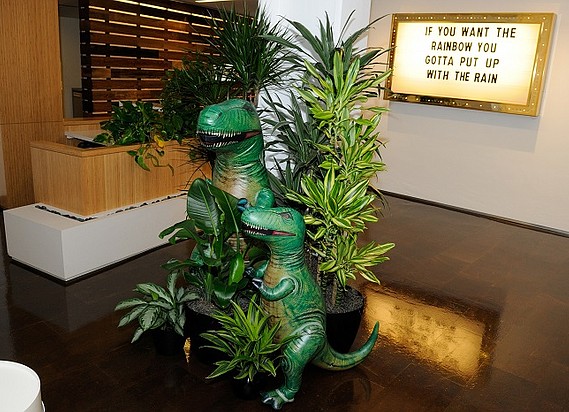 For reprint and licensing requests for this article, CLICK HERE.