2019 Fashion & Beauty Awards: Beauty Trendsetter of the Year Finalists
Custom Content by the Los Angeles Business Journal
Monday, December 23, 2019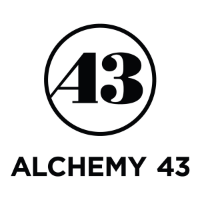 Alchemy 43 is an aesthetics bar specializing in cosmetic microtreatments - neuromodulators (such as Botox and Dysport), fillers (like Juvederm and Restylane), micropenning and more. Each service is medically effective, minimally invasive, and part of an ongoing beauty maintenance regimen. The company makes microtreatments more accessible and approachable than before by taking them out of the doctor's office and into the mainstream without sacrificing quality. With Alchemy 43, Founder & CEO Nicci Levy hopes to debunk the many misconceptions attached to these services and begin to de-stigmatize the industry. Levy decided to bring Alchemy 43 to market during her time as Business Development Manager for Allergan in Beverly Hills (the smallest geographical territory for Botox in the US, yet the highest-sales volume). She became hyper-aware of the misconceptions attached to the industry and she saw an opportunity to create a new approach to the market.

Clint Carnell is the CEO of The HydraFacial Company – a game-changing organization. He has served as Chief Executive Officer for The HydraFacial Company since December 2016, bringing a broad and deep experience in non-invasive aesthetics and skin health. He championed the rebranding of the company in 2017 and drove the company strategy and culture shift that has resulted in explosive revenue growth and rapidly growing global recognition. The HydraFacial Company's products are now popular in over 87 countries worldwide. With over 12,700 customers and over 2.5 million treatments performed per year, The HydraFacial Company is revolutionizing skin health for aesthetic professionals and their clients.

NuFACE was founded by Carol Cole, a mom and microcurrent aesthetician, who began her career at the famed Golden Door spa in Southern California. With the help of her daughter and fellow microcurrent aesthetician, Tera Peterson, the duo launched NuFACE out of their family garage in 2005 and introduced the world's first at-home microcurrent tool. Since then, Peterson has taken the reigns, creating a global brand inspired by the skincare concerns of real people and known for providing uplifting results from the very first treatment. NuFACE believes everyone should have access to professional microcurrent technology in the comfort of their own home. The company believes in exercising and nourishing your skin with a line of award-winning Microcurrent Skincare devices and topical skincare products that reveal a youthful, radiant complexion.
For reprint and licensing requests for this article, CLICK HERE.