2019 Fashion & Beauty Awards: Fashion Trendsetter of the Year Finalists
Custom Content by the Los Angeles Business Journal
Monday, December 23, 2019

Established in 2014 by Mike Amiri, the luxury menswear and womenswear brand, AMIRI, marries refined craftsmanship with the glamor of LA's authentic skate and street culture. An LA native, founder Mike Amiri began his career in fashion by handcrafting unique stage pieces for iconic hard rockers such as Axl Rose and Steven Tyler. Eternally intrigued by such dark, heroic figures, his flair for tapping into this rock 'n' rock ethos led him to design an exclusive capsule collection for the LA-concept store, Maxfield. Since this debut collection, he established a distinct design signature with his deconstructed, hand-embellished denim jeans, leather jackets, grungy flannel shirting and graphic tee-shirts — all grounded in the nostalgic touchstones of his Californian youth. Today, AMIRI presents a collection bi-annually at Paris Fashion Week and is available from some of the most renowned retailers worldwide.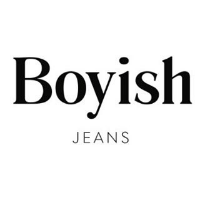 Boyish Jeans is a collection of sustainable women's denim founded by California native, Jordan Nodarse. Designed in Los Angeles, each collection is centered on vintage silhouettes with a modern update, all available at an attainable price point. Inspired by the stylish women who often describe their personal style as "Boyish," the brand utilizes men's fabrics and fits tailored for a woman's body when creating all collections. Boyish focuses on product quality, fit, and authentic washes to create styles reminiscent of your favorite pair of vintage jeans with an updated, fresh design and feminine fit. At the core of all Boyish collections lies a deep commitment to leaving as little impact on the earth as possible. Therefore, Boyish utilizes ethical and sustainable practices when developing and manufacturing its products. All jeans are produced with sustainable fabrics through a completely environmentally-friendly and cruelty-free process.

Rick J. Caruso is a renowned business innovator, dedicated civic leader and actively involved philanthropist. As its founder and Chief Executive Officer, he has developed Caruso to be one of the largest and most admired privately held real estate companies in the United States. Ignoring the traditional "shopping mall" approach to retail, he has adopted a fresh, new strategy for development and revolutionized the industry with imaginative retail and mixed-use destinations that serve as timeless and beloved centers of town. Caruso's world-class portfolio of properties continues to expand and include more than a dozen internationally renowned and award-winning retail, residential, mixed-use, and resort destinations. Among these are the recently opened Rosewood Miramar Beach Montecito and Palisades Village. Palisades Village is a bespoke walkable village that serves as home to over 40 uniquely curated boutiques, entertainment and fresh food experiences.
For reprint and licensing requests for this article, CLICK HERE.