2019 Fashion & Beauty Awards: Beauty Supplier of the Year Finalists
Custom Content by the Los Angeles Business Journal
Monday, December 23, 2019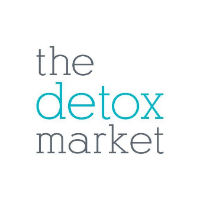 Romain Gaillard was raised in Paris by parents who were early adopters of the green living movement they were exposed to in San Francisco in the late 70s. Growing up organic came full circle when after embarking on a career in tech, a friend's battle with breast cancer opened his eyes to the need in the beauty industry for healthier self-care and wellness options. Gaillard took a leap of faith to switch career paths and pioneer the green beauty movement. In 2010 he opened The Detox Market on Abbot Kinney in Venice as a collaborative, short-term pop-up shop aimed at providing education regarding the benefits of green beauty while also exposing consumers to hard-to-find, eco-friendly brands. As one of the first purveyors of natural beauty products, Gaillard's focus has always been discovering and incubating new brands, and showcasing the brand founder's stories which reflect his own passion for offering non-toxic beauty choices.
Spatz Laboratories is the designer and manufacturer of custom injection molded cosmetic products. The company specializes in lipstick pens, dispensers and containers. Spatz also serves as a provider of product and package marketing; formula development and filling fabrication; and package engineering and decoration. Spatz Labs, as it is known, has become a B2B beauty manufacturer, packager and formulator with experience partnering with Estee Lauder and L'Oreal. Spatz likes to say that as a company, it doesn't for the future – it creates it. Spatz teams with many of the world's most recognizable and beautiful brands for all-under-one-roof solutions, providing concepts, designs, and the production of category-defining products with limitless potential and the power to ignite global brands.
For reprint and licensing requests for this article, CLICK HERE.