2019 Fashion & Beauty Awards: Beauty Service Provider of the Year Finalists
Custom Content by the Los Angeles Business Journal
Monday, December 23, 2019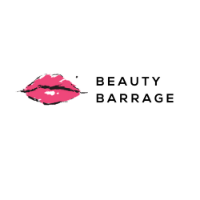 Sonia Summers
BEAUTY BARRAGE
Following a successful initial career, beauty maverick Sonia Summers launched her first business, The Beauty Strategy Group in 2008 to help incubate start-up brands and help them gain distribution in prestige retail. Knowing that getting on the shelf was easy compared to the more difficult task of achieving sell-thru in store, in 2014, she launched Beauty Barrage, an outsourced sales management agency complete with a highly successful and modern field team – helping to create signature experiences and a "human touch" at retail. Beauty Barrage provides training and education for retail associates, in-store events, and sales support – all field tactics that are crucial to helping a brand succeed at retail. Hiring, training, and managing a field team is a costly and challenging venture for any brand, especially those just starting.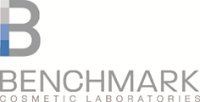 Susan Goldsberry
BENCHMARK COSMETIC LABORATORIES
Whether it's for blue sky innovation, category-defined products or complex formulating challenges, savvy marketers turn to Benchmark Cosmetic Laboratories to create what's next in beauty. As a true hub of innovation on the West Coast, Benchmark works with hundreds of ingredient suppliers who give the lab a first look at new ingredients, often long before they're on the market. The company has nurtured strong relationships with leading researchers at top universities who work with Benchmark to find paths to commercialization for their cutting-edge ideas. Benchmark believes in the power of innovation to transform businesses, industries, and the quality of lives, and the company brings that mindset to the formulating bench every day.
Adrienne Kramer
PROBEAUTY PARTNERS
ProBeauty Partners is a team of business-building professionals based in Los Angeles that reaches around the globe. The company's focus is on emerging brands in the beauty industry that have a unique point of view and are led by passionate entrepreneurs. The company's clients and it's own team are a diverse group who celebrate individuality, respect and empowerment. The brands it represents ultimately reach consumers of all races, creeds, colors, genders, etc. ProBeauty is proud of non-gender-specific line of products, one of the first beauty brands that focused on effective skincare for all people. AVYA Skincare is leading the charge to help those with higher melanin content in their skin. And ProBeauty is not afraid to represent cutting edge categories that deal with health and self-awareness, including The Perfect V.

For reprint and licensing requests for this article, CLICK HERE.