2019 Fashion & Beauty Awards: Beauty Brand of the Year Finalist
Custom Content by the Los Angeles Business Journal
Monday, December 23, 2019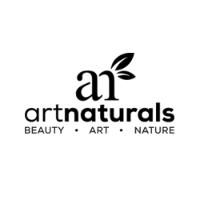 ArtNaturals was born out of a desire to free beauty from high prices, toxic chemicals and all-around bad vibes. The founders of Art Naturals believe that your natural beauty products should be as free-spirited as your natural beauty. Art Naturals also believes in the power of nature to help you slay your days and light your nights… to glow from within and radiate your own special sparkle. The company knows that its customers want a stress-free, beautylicious, healthy life that's good for you and good for the planet. But because most people are busy, Art Naturals is committed to keep searching the globe to curate its premium quality, cruelty-free, sustainable products that have you covered head-to-toe, body and soul.

Launched in 2015, Kopari was founded by Hawaiian-born naturalist and certified organic chef, Kiana Cabell, third generation beauty experts and industry veterans Bryce and Gigi Goldman, and health entrepreneur and co-founder of Suja Juice, James Brennan. As a coconut-powered lifestyle-beauty brand, Kopari is grounded in the mission of creating a line of high performing, sustainably manufactured everyday essentials – delivering a luxury experience to all customers. Kopari's small batch coconuts come from local family farms in the Philippine Islands. They are handpicked at peak quality and are never exposed to extreme temperatures or interactive metals. The coconut oil is then incorporated with other innovative natural ingredients that enhance its benefits to create premium, better-for-you products.
For reprint and licensing requests for this article, CLICK HERE.