Back on Track?
Santa Anita works to regain trust after a year of tragedy
Friday, December 20, 2019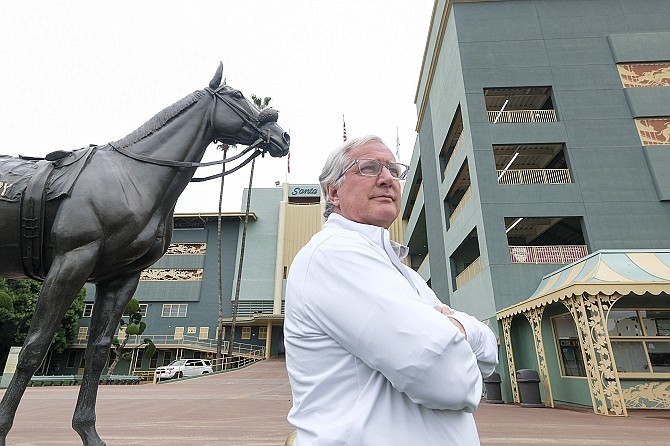 After enduring one of the most tumultuous seasons in Los Angeles sports history, executives at Santa Anita Park in Arcadia are hoping for a clean start on Dec. 28.
That's when the 83rd Winter/Spring Meeting gets underway at the storied track, which saw 37 thoroughbreds euthanized because of injuries since December 2018. Opening day was originally scheduled for Dec. 26 but was postponed due to a declining weather forecast. It will be the first time the track has not opened on the 26th since the 1973-74 Winter Season.
Craig Fravel, incoming chief executive of racing operations for Santa Anita owner Stronach Group, recognizes the challenges ahead.
"Sometimes, having hard times are the best crucible for seeking ways to improve," Fravel said from his office near the track's backstretch. "That entails adjustments not only from a participants' standpoint but also from the betting public and fans. Part of our job is to get the word out that we've done good things that are having positive results.
"From my point of view, the public is asking us to recognize problems when they exist, be straightforward about it and try to deal with them honestly."
Santa Anita received approval in November from the California Horse Racing Board to move forward with the Winter/Spring Meeting, which includes the Santa Anita Derby, one of the last major prep races for the Kentucky Derby, as well as the Santa Anita Handicap, which boasts historical ties to Seabiscuit, Spectacular Bid and John Henry.
On Dec. 19, the L.A. County District Attorney's Office said its task force had found no evidence of crimes, including animal cruelty, stemming from the series of horse deaths.

Earlier this month, on Dec. 13, Santa Anita announced it would install new equipment to determine preexisting conditions in the fetlock, the most common area for injuries in race horses. The track said it will be the first to use this technology in the sport.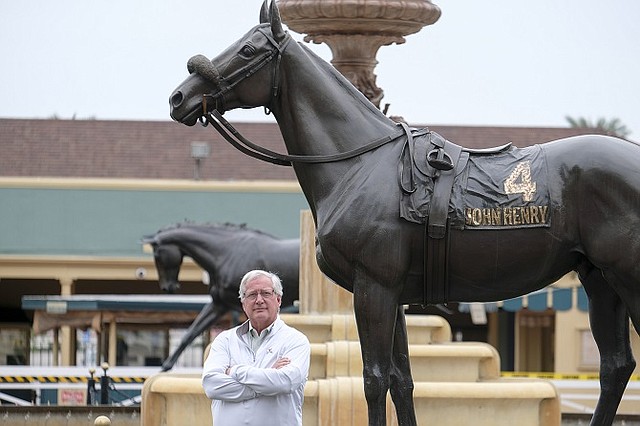 High stakes
The stakes are high for Santa Anita — and for horse racing in general — to correct the situation that led to a yearlong string of tragedies at the historic green-and-white track, which bills itself as "The Great Race Place."
In March, after nearly two dozen horse deaths, Santa Anita shut down for almost three weeks. The deaths led to vocal protests outside the track and stern warnings from state and national officials.
Some racing experts attributed the deaths to a compacted dirt track condition in the aftermath of heavy rains last winter and called for a conversion back to a synthetic surface. Others blamed drug treatments used on horses.
Prev Next
For reprint and licensing requests for this article, CLICK HERE.