Port of LA Sets Partnerships
Signs deals with Indonesian, Danish port operators
Friday, December 20, 2019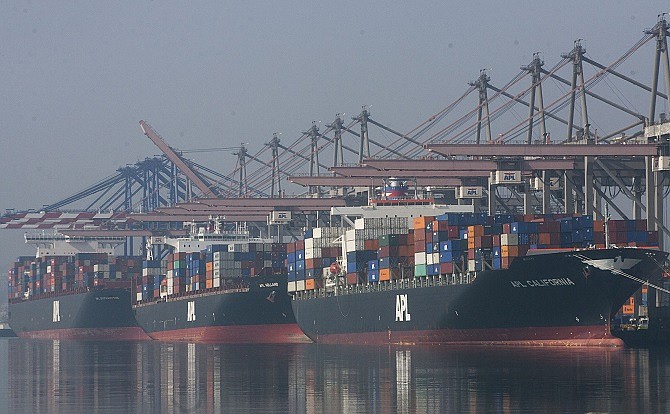 The Port of Los Angeles has pledged to collaborate with entities from Northern Europe and Indonesia, sharing ideas on port operations, technology, commercial trade, infrastructure development and sustainability issues.
The Port signed a Memorandum of Understanding Dec. 12 with PT Pelabuhan Indonesia II, a state-owned corporation that operates 12 seaports in Indonesia. The agreement includes implementation of the Port Optimizer, a digital portal co-developed by the Port of Los Angeles and GE Transportation that can track maritime shipping data in real time.
"Increased global competitiveness, supply chain innovation and the more widespread use of sustainable operations technology can only happen if ports join forces in earnest to share ideas and expertise," Port of Los Angeles Executive Director Gene Seroka said in a statement.
Port of Los Angeles also signed a five-year collaboration agreement last month with Copenhagen Malmö Port, which operates ports on either side of Oresund Bridge on the border between Denmark and Sweden.
The deal will focus on information exchange, sharing best practices on energy use, and advance clean marine terminal equipment technology for ocean-going vessels and drayage trucks.
For reprint and licensing requests for this article, CLICK HERE.