CAA Scores for Athletes
SPORTS: Agency sets pace through off-the-court deals
Friday, August 30, 2019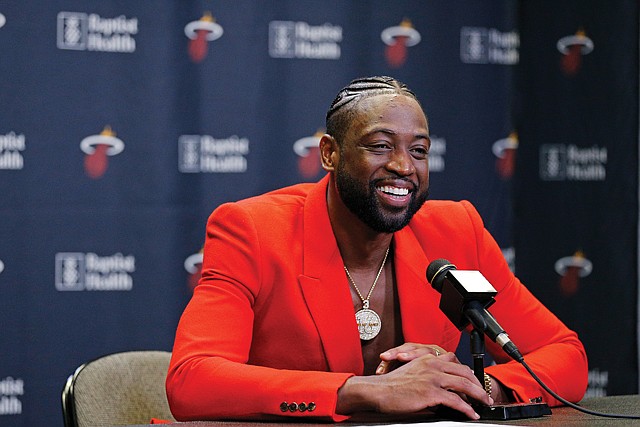 When basketball star Dwyane Wade wanted to expand his career beyond the court, he turned to Henry Thomas, Tom Young and other agents at Creative Artists Agency.
Wade's team started by negotiating a book deal with HarperCollins Publishers for "A Father First," Wade's 2012 memoir about single parenting.
CAA agents later helped Wade start a production company, 59th & Prairie Entertainment, as his National Basketball Association playing career was winding down.
They also connected Wade with Ron Howard to executive produce the forthcoming documentary, "Last Dance," about Wade's final season in the NBA.
"Our practice has grown as the profile of the NBA player has grown," said CAA sports agent Steven Heumann.
Century City-headquartered CAA is one of the big four talent agencies in the United States representing actors, entertainers and directors. It has also emerged as the dominant sports agency in the country, in part because it provides services beyond negotiating athletes' salaries — including entertainment opportunities and post-retirement work.
"CAA has been able to take athletes from the beginning of their career and take them into their post-athletic career," said Timothy Davis, a sports law professor at Wake Forest University and co-author of the 2016 book, "The Business of Sports Agents."
Challengers to CAA
Competition is heating up, however, Davis said. Other major talent agencies are expanding their own sports representation, and virtually all sports agency practices now follow the full-service model CAA helped popularize.
One firm that might have the resources to rival CAA in the future is United Talent Agency, another big four talent agency that began a sports division in July. Heading its sports division is Rich Paul, who created Klutch Sports Group in 2012 after he plucked basketball megastar LeBron James away from CAA.
"Paul will be able to provide his clients the full array of services under the clutch umbrella," Davis said.
Independent Sports & Entertainment incorporated in 2016 following the dissolution of Relativity Sports, which was partly owned by Relativity Media. ISE is a Century City-based sports agency largely financed by billionaire supermarket magnate Ron Burkle.
ISE has since grown to more than $1 billion worth of contracts under management with a focus on Major League Baseball players and on developing services beyond contract negotiations.
ISE differs from CAA in that it relies on partners such as London-based Independent Talent Group Ltd. to provide entertainment opportunities instead of providing those services in-house. It relies on a similar business model, however, which Wake Forest's Davis characterized as "brand development financial services."
Prev Next
For reprint and licensing requests for this article, CLICK HERE.