Who's Brokering Los Angeles: Peter Maurice and Tregg Rustad
Custom Content by the Los Angeles Business Journal
Tuesday, August 27, 2019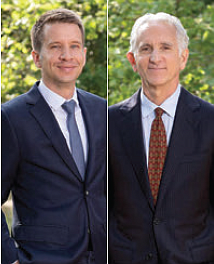 Peter Maurice and Tregg Rustad
Maurice/Rustad Team
Rodeo Realty, Inc.
Trusted advocates Peter Maurice and Tregg Rustad bring their more than 45 years of combined experience to provide keen strategy, skilled negotiation and market insight to help clientele achieve outstanding outcomes. Informed decision-making, with a clear understanding of the various options available, are two key earmarks of their service.
Maurice and Rustad, who have a total transaction volume to date of $109,178,883, counsel their clients in a personal, candid and supportive manner. Whether working to sell a property or identifying the right purchase opportunity, the goal is always the same: to make the experience as seamless, remunerative and as enjoyable as possible. No matter how complex or difficult, their objective for every sale is to make the process look easy and to deliver a result that always takes into account for their clients' best interests.
For reprint and licensing requests for this article, CLICK HERE.