Who's Brokering Los Angeles: Linda May
Tuesday, August 27, 2019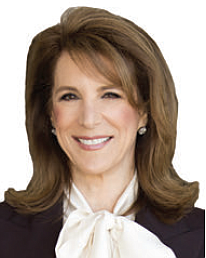 Linda May
Estates Director
Hilton & Hyland Real Estate
Over the last three decades, Linda May has become the go-to, luxury real estate broker in Los Angeles' most prestigious neighborhoods, amassing over $4 billion dollars in sales. Her specialty is marketing residential listings with a rich architectural and historical pedigree, as well as hotspot development opportunities.
Last year was May's most successful year to date and 2019 is shaping up to have a similar, if not even better outlook. May's most recent notable sale was The Johnny Carson Estate in Malibu. With a total sales volume of $258,095,000 million in the last 12 months alone, May only continues to soar in luxury real estate through her knowledge of the market, her expansive network of contacts and her experience as a foremost, acknowledged and successful real estate broker on the Westside.
For reprint and licensing requests for this article, CLICK HERE.