Who's Brokering Los Angeles: Ed Kaminsky
Custom Content by the Los Angeles Business Journal
Tuesday, August 27, 2019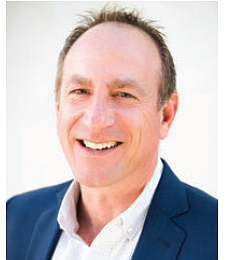 Ed Kaminsky
Principal
Kaminsky Real Estate Group /Strand Hill Properties
While showcase homes in the $30 to $100 million range are relatively common in places like Beverly Hills, Malibu and Hollywood Hills, it isn't a price point that has yet reached the Beach Cities. This makes Ed Kaminsky's sales volume of $22z0 million over the past 12 months all the more impressive. Hermosa Beach-based Kaminsky has also assembled one of Southern California's foremost real estate marketing teams.
Kaminsky's results speak for themselves in that three of the four highest-priced transactions in the Beach Cities in 2018 were Ed Kaminsky sales. The cherry on top may well be 1204 The Strand, which was represented by Kaminsky and sold to a Kaminsky-sourced buyer for a record-shattering $17.4 million. And the record highs keep coming. Kaminsky also sold 317 17th Street in Manhattan Beach for $16 million, a new high for the Sand Section.
For reprint and licensing requests for this article, CLICK HERE.