Who's Brokering Los Angeles: Juliette Hohnen
Custom Content by the Los Angeles Business Journal
Monday, August 26, 2019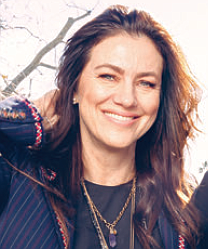 Juliette Hohnen
Director of Luxury Sales
Douglas Elliman
Juliette Hohnen, one of the top real estate agents in Los Angeles, has parlayed her relationships internationally, on both coasts and in the entertainment business into an unstoppable and unique real estate selling machine. Along with her polished sales skills, tough negotiating style, attention to detail and innovative marketing ideas, she has managed to combine her extensive relationships within the broker community to consistently close deals no matter how impossible they seem during the selling and buying process.
Born in London, Hohnen studied interior design and had a 15-year career as an award-winning television producer and journalist. An admitted "houseaholic," she realized her true passion is real estate. As a trained designer she has the unique ability to visualize a property's possibilities — a skill that works for both sellers and buyers. She is imaginative and decisive, well versed in the intricacies of real estate transactions and a powerhouse marketer.
For reprint and licensing requests for this article, CLICK HERE.