Health Care Leadership Forum & Awards: Orthodontists See Health Benefits of New Techniques
Custom Content by the Los Angeles Business Journal
Monday, August 26, 2019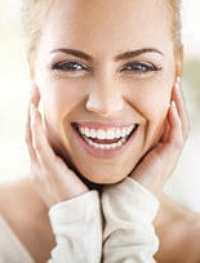 The average adult dreams of having straighter teeth but may not want to get traditional braces…largely because of the way they look. Clear brackets are slightly more appealing visually, but still highly noticeable. Because removable aligners and retainers are frustrating to take in and out (for every meal, snack, cup of coffee, kiss, evening out, etc.) and simply don't look or smell good, most people don't wear them as often as they are supposed to, resulting in a failure to achieve desired results. And it's about more than physical appearance too. The orthodontic technique used to straighten one's teeth is about more than physical appearance as well.
Orthodontists have legitimate reasons for stressing the health benefits of straight teeth beyond their own reputations as clinicians. Poorly aligned or crooked teeth lead to a host of very real health issues, from heart disease to low self-esteem. A straight, healthy bite can be a solid beginning to a holistic approach to overall good health.
Digging a little deeper into the success of plastic aligner therapy among today's smiling Angelenos, you'll find the driving factor is a means to an end. People simply want to enjoy their lives and show off their smiles – in person and in selfies – and traditional braces don't allow for this. As noted above, plastic aligners need to be removed for photos (to eat or for a number of other activities) yet need to be worn 22 hours a day to achieve anticipated results. Most users seem fine with these tradeoffs. But a closer look reveals a consequence.
Sitting unseen behind your teeth, INBRACE is a new, lingual treatment option ideal for patients who want to achieve a great new smile without broadcasting that they are in treatment. Lingual braces have been around since the mid-1970s, but challenges for doctors to use and patients to wear thwarted commercial success. Thanks to innovative providers in the Los Angeles area and beyond, INBRACE is an aesthetic, alternative treatment that's growing in popularity nationwide.
The two orthodontists who invented INBRACE treated more than 15,000 patients over decades in practice and witnessed the polarizing impact of plastic aligners. They also observed increasing patient demand for improved aesthetics and growing dissatisfaction with the challenges of aligner therapy. They created INBRACE to provide truly invisible braces that deliver genuine health benefits.
For more than 100 years, moving teeth has been based on sliding mechanics, which use excessive force, causing root loss and negatively impacting oral health. INBRACE is a new treatment modality called programmed, non-sliding mechanics. Using continuous, gentle force, INBRACE minimizes root loss and maintains optimum oral health with the added consumer benefit of being completely hidden.
In the office, the orthodontist takes digital photos and scans of the patient's teeth, and INBRACE Smartwires are "programmed" to create the ideal smile for each patient. Smartwires are placed behind the teeth and gently adjust the smile while remaining completely undetected from the outside. "Non-sliding mechanics" eliminate mechanical friction and deliver continuous, gentle-force tooth movement. By applying significantly less force compared to traditional braces or aligners to move teeth, this new technique allows individual anatomy to naturally dictate the most efficient path of each tooth to get from where it is today to where it needs to be. The programmed, non-sliding mechanics of the INBRACE system automate many steps in typical treatment and remove the need for arch wire adjustments or activations, resulting in improved patient comfort, reduced overall treatment time and increased practice efficiency.
"As an orthodontist, the first thing we do in a patient exam is look at the health of the patient's teeth and make sure they are healthy enough to move," said Dr. Lisa Gao of Westwood Orthodontics, an INBRACE provider based in Westwood. "We want to ensure that your teeth, your gums and your bones are healthy. Then we move onto treatment options for your individual case."
INBRACE Smartwires are made of an innovative shape memory metal alloy called nitinol, are three times longer than traditional arch wires and formed into a personalized, loop design for each patient. This combination enables the technology to realize the full potential of nitinol by moving only the teeth that need to be moved in all six degrees of freedom simultaneously. While patients go through the process, they won't have to remove anything, nobody sees that they have braces on, and they are still able to brush and floss normally, which promotes healthier gums.
Learn more at myinbrace.com.
For reprint and licensing requests for this article, CLICK HERE.