Health Care Leadership Forum & Awards: Non-Surgical Innovations in Aesthetics
Custom Content by the Los Angeles Business Journal
Monday, August 26, 2019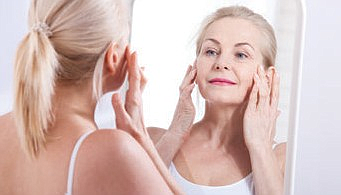 Almost everyone wants to improve or enhance their physical appearance, but many are gun-shy about going under the knife. Modern technology has ushered in a number of new techniques and procedures that allow for tangible aesthetic results without surgery.

Leading plastic surgeon and renowned aesthetic beauty expert, Dennis Dass, MD is a pioneer of innovative technology-based procedures at his Beverly Hills facility, which now plays home to a number of the latest medical technologies provided in support of the practice's menu of surgical and non-surgical procedures offered.
Among the technological innovations enabling non-surgical procedures that Dr. Dass recommends to patients are:
TRUSCULPT ID
Patients can personalize their ideal body shape with this revolutionary non-surgical body-sculpting treatment. It's comfortable, safe, effective and is clinically proven to permanently eliminate fat cells in stubborn areas around the abdomen and decrease circumference in a patient's flanks. Plus, because it utilizes non-surgical fat-targeting therapeutic heat to cause fat cells to pass through the body naturally, it can all be achieved in as little as one 15-minute treatment.
SECRET RF MICRONEEDLING
In the hands of Dr. Dass and his team, this innovative new skin treatment can improve signs of aging skin, fine lines, wrinkles and scars. The technology uses tiny micro needles to deliver fractional radio frequency (RF) energy into varying levels of the skin, including deeper layers where treatment is most beneficial. This unique delivery of energy enables optimal results for patients with little to no downtime on all skin types.
PICOSURE
Dr. Dass and team are able to "erase" unwanted tattoos with the new PicoSure, the most advanced laser treatment available for safe and effective tattoo removal. The technology requires fewer treatments, faster recovery time and more effective results.
All of these procedures can be performed in the doctor's office.
For reprint and licensing requests for this article, CLICK HERE.